How John Young Almost Got Away With Stealing Sullivan's Millions
SAN ANGELO, TX — From the very beginning, John Young's trial was controversial.  The certified criminal defense attorney from Sweetwater was so well known in San Angelo that the district court had to bring in a visiting judge and and prosecutors Shane Attaway and Jonathan Young, along with a small Austin staff, from the Office of Attorney General in Austin.  
John Young, Ray Zapata and Chris Hartman became the focus of Texas Ranger Nick Hanna's investigation into the estate of John Sullivan and a will which became the centerpiece of the tall Texas Ranger's investigation.   That will left Sullivan's $8 million estate to Young, who'd been Sullivan's attorney for only two months.  Sullivan was arrested and charged with online solicitation of a minor and possession of child pornography in March of 2014.  
Above: Sullivan's will. (LIVE! Photo/Chelsea Schmid)
Hartman was given immunity for his testimony after he lied to a grand jury.  Zapata was tried and found guilty of forging the will, which he testified he found in the back of a catholic prayer book he found in Sullivan's home the day he found Sullivan dead.  Zapata was sentenced to six months in prison and five years probation.  
Zapata was called to the witness stand on the first day of testimony in Young's trial.  He exercised his fifth amendment rights to not testify because it might incriminate him.
Above: John Sullivan, inset, was found dead in is home last summer. This is the scene on his street on June 4, 2014. Sullivan left a small fortune, and criminal and civil court cases are attempting to sort it all out. (TGCJ and John Basquez)
That left John Young.  Young knew he was being investigated and called his longtime friend and Lubbock attorney Dan Hurley.  Hurley had successfully defended Young before and together with attorney Frank Sellers, formerly of Lubbock but today practicing in Fort Worth, they devised a plan to paint Young as a beloved generous person who was not a detail guy and was unaware Zapata and Hartman had conspired to forge the will and take Sullivan's money by giving the estate to Young.  Young acted shocked and humbled that his troubled client left him his millions.    
Hartman's immunity didn't turn him against his co-conspirators.  Following the defense story line, Hartman testified that Young didn't know what he did with the money Young paid him from the estate.  Hartman told the jury he wrote a blank check for $65,000 and gave it to Zapata, who deposited it into Dallas attorney Juan Marquez's trust account and Marquez transferred that account to Zapata.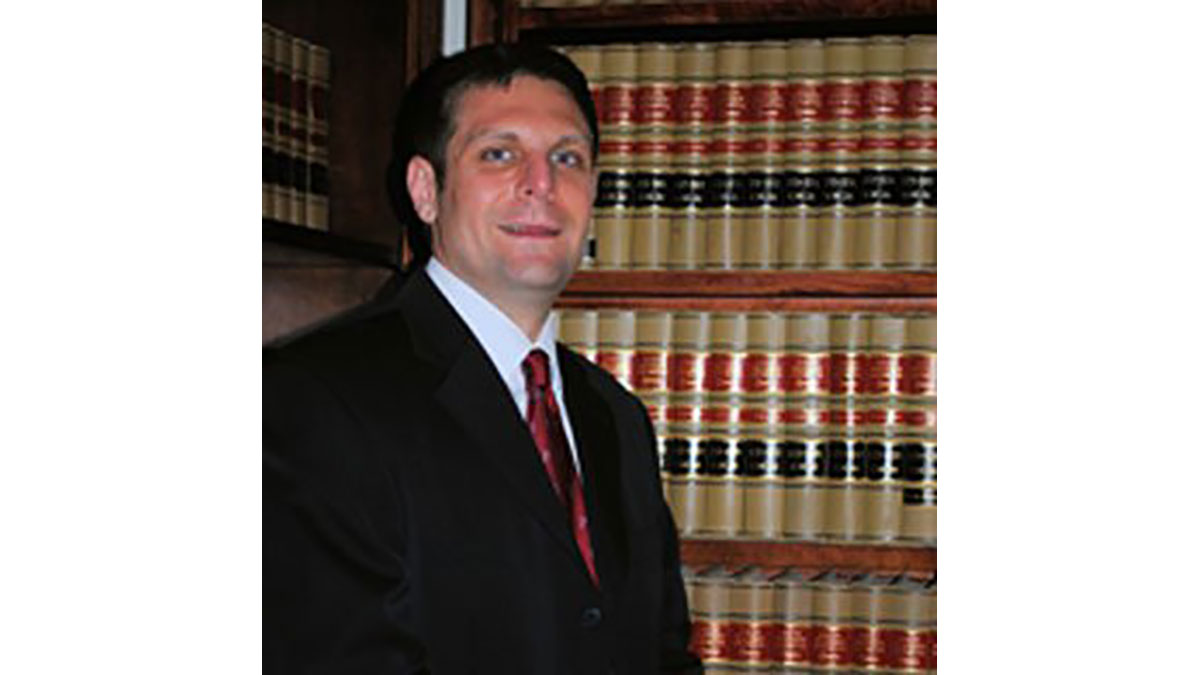 Above: Sweetwater probate attorney Chris Hartman. (chrishartmanlaw.com)
Defense testimony continued to isolate Young from Zapata and Hartman.  Greg Estes was a surprise witness brought in on the last day of testimony.  Estes brought pictures of Sullivan signing a handwritten holographic will that prosecutors said he would never have written or signed.  The will was written in Estes's office in 2013 prior to Sullivan's knee surgery.  Sullivan subsequently returned to Estes and took the will and destroyed it.  
Then there was Tip Hargrove.  Hargrove is a graduate of the Citadel in South Carolina. The defense established Hargrove as a credible witness by asking him to recite the code of honor at The Citadel. "A cadet will not lie, cheat or steal and will not tolerate those who do,"  Hargrove said. He produced a coin with the code of honor engraved on it that Hargrove carried in his pocket. Hargrove testified that John Young was an honest man.  
Defense attorneys called 26 character witnesses over 18 days all of whom testified that John Young was an honest and truthful, generous, God fearing family man who cared about his clients, treated them fairly, and was a fine upstanding member of society.  
In the end, jurors didn't buy the defense's characterization of John Young.  Prosecutors had a 3' x 5' blow up of the forged will which jurors saw every time they entered the courtroom.  They heard testimony Sullivan wanted to leave his estate to boys he had molested and a fringe Catholic sect called the Society of Saint Pius X.   And prosecutors hammered away at the 30 phone calls between Young, Zapata and Hartman on June 4, 2014, the day they found Sullivan dead.  
The series of phone calls seemed to convince the jury that Young knew and participated in the forging of the will to get the $8 million Sullivan estate.  The jury found him guilty on all four counts.  
Above: John Stacy Young from his 1990 arrest for DWI.
In the punishment phase, jurors heard from Rick Dehoyos.  Dehoyos was named as custodian of Sullivan's estate in the will Greg Estes presented to the jury.  Dehoyos told jurors he was unaware of that designation and had referred Sullivan to attorney Frank Brown because he didn't do that kind of work. 
Jurors also heard from Young's wife, his son, his brother and numerous friends trying to get the jury to sentence Young to probation.  
But the prosecution produced damning testimony that Young had an affair with Debra Heine and had an altercation with her ex-husband where Young pulled a gun on the police officer in a drunken rage and wound up facing a felony assault charge that was reduced to a misdemeanor. 
In the end, the jury's sentence reflected the guilty verdict.  The sentence was 11 years in prison and the maximum $40,000 fine.   
At the end of the day, John Young left the Tom Green County Courthouse out the back door in custody of the Sheriff and was led across the street to the jail to begin his sentence while his wife, children, family members and attorneys left the courthouse out the front door.  Judge Jones will determine the amount of restitution Young is responsible for at a hearing in the future.  Young is expected to appeal his conviction. 
Get more stories like this by
signing up for our daily newsletter, The LIVE! Daily
.