Officials Confirm Death of San Angelo Policeman
SAN ANGELO, TX — A 53-year-old veteran police officer killed himself at the police headquarters, 401 E. Beauregard Ave., this morning, according to the San Angelo Police Department.
"At approximately 10:41 a.m., San Angelo Police responded to a private office within Police Headquarters where they located the body of Sergeant Freddy Dietz Jr., who was deceased from an apparent self-inflicted gunshot wound," stated the official police press release
He was pronounced dead by Tom Green County Justice of the Peace Eddie Howard.
An autopsy was ordered and Texas Ranger Todd Reed is assisting the investigation, police said.
Usually in an officer-involved death, a third party like the Texas Rangers will assist or take over the investigation.
Police said the policeman's body will be transported to the Lubbock County Medical Examiner's Office for autopsy.
"The Department is asking the members of the community to keep the Dietz family and Police Department in your thoughts and prayers and to respect their privacy during this difficult time," the police stated.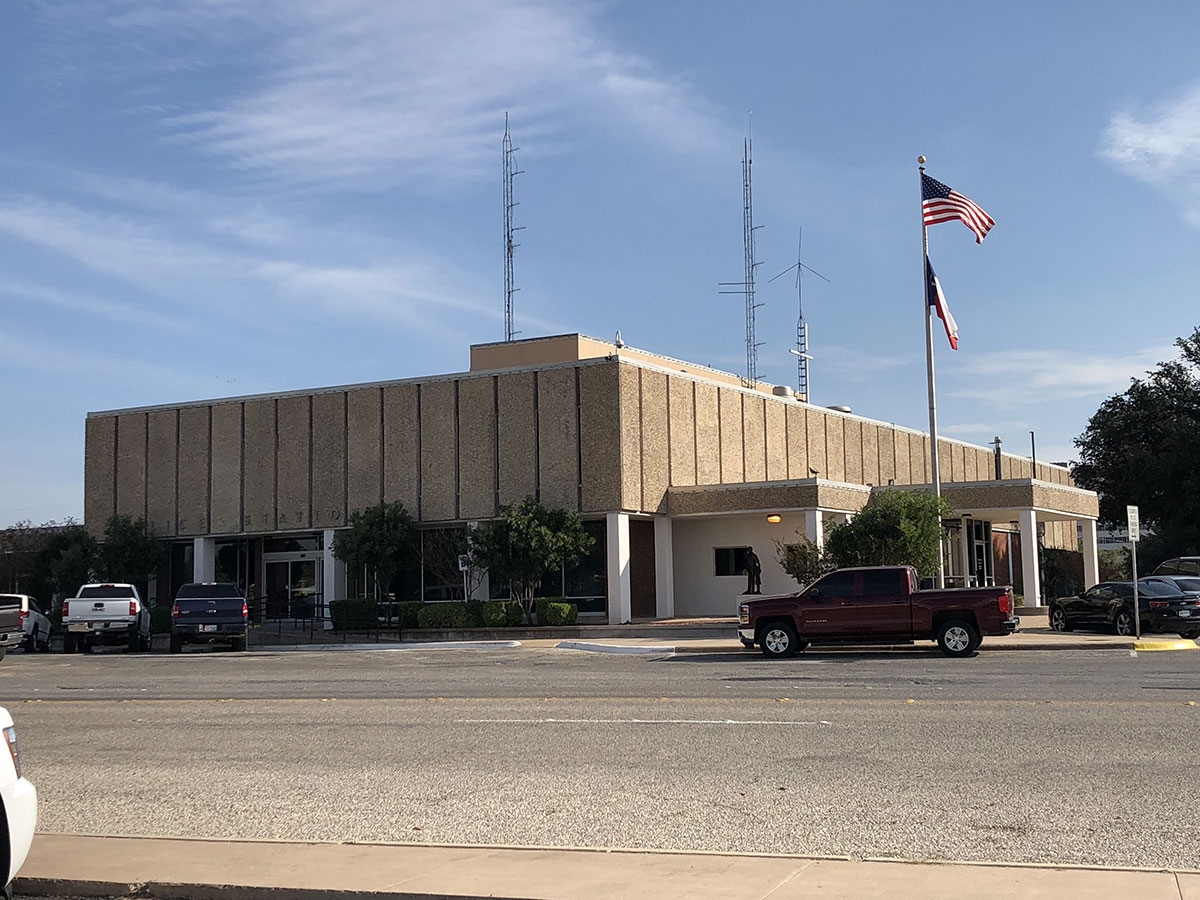 Above: It was business as usual at San Angelo Police Headquarters this morning. (LIVE! Photo/John Basquez)
Former San Angelo Police Chief Tim Vasquez said he and Dietz grew up together. Both their fathers served together as well. Dietz began his career with the San Angelo Police Department right out of high school, in 1983.
"He was the most well known and well liked police officer in the history of our department," Vasquez said. "It hurts and I don't know what to say."
Dietz suffered a broken neck and multiple injuries in a crash near his home on U.S. 87 north on April 5, 2016. The unmarked police car he was driving was T-boned by a large utility truck. He sustained months of hospitalization, including time in a Dallas hospital.
Update: Funeral arrangements for Sgt. Dietz have been announced.. Details here.
Get more stories like this by
signing up for our daily newsletter, The LIVE! Daily
.