Police Respond to Stabbing at Stripes Convenience Store
SAN ANGELO, TX — According to the police radio, a stabbing happened Saturday afternoon before 3 p.m. at the Stripes Convenience Store on Chadbourne and 39th St. This is the Stripes at the "Y" between Chadbourne and Coliseum Dr., the road to Foster Communications Coliseum.
The location of the incident:
As we arrived on the scene, an ambulance was leaving the Stripes store. We are unsure of the victim's injuries, though over the radio, the stabbing was termed as "minor."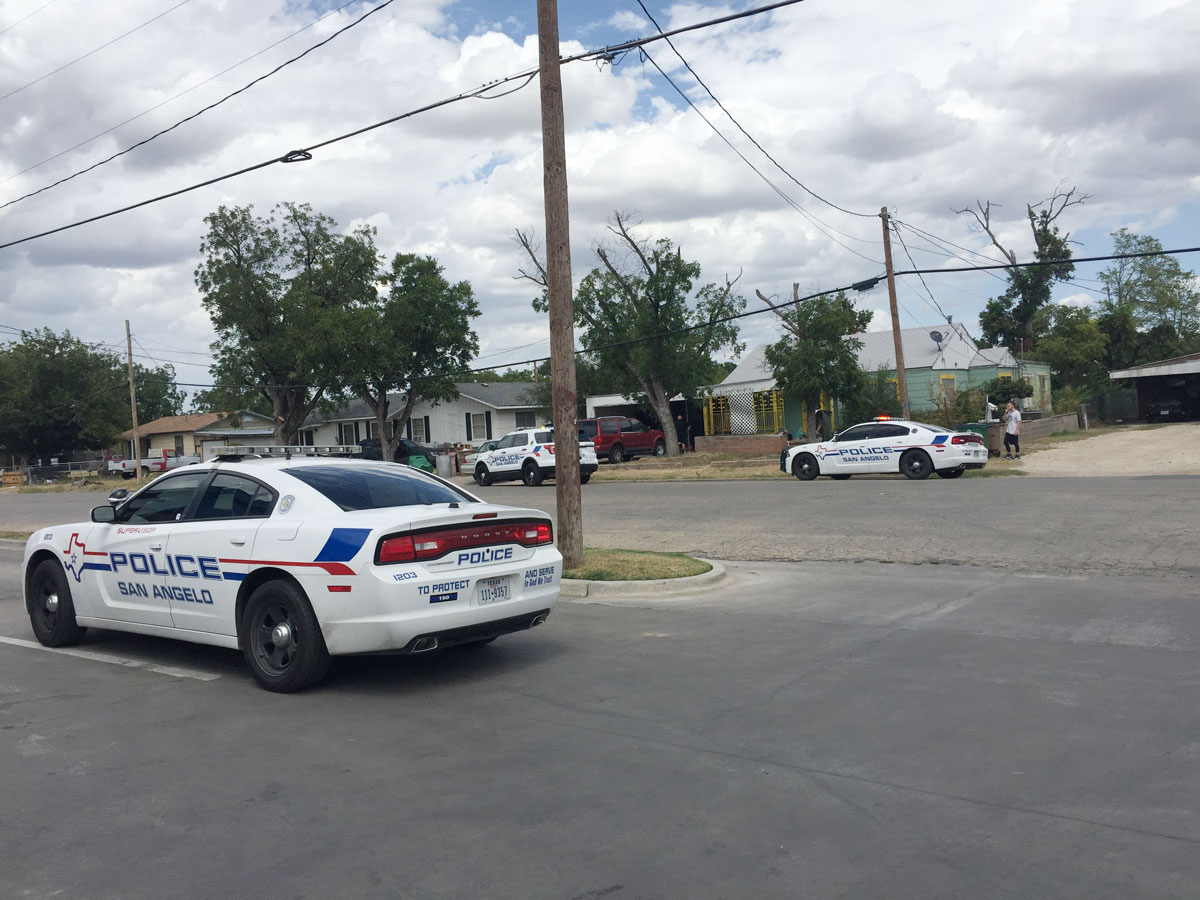 Above: San Angelo police stake out a residence across the street from the Stripes store where the alleged assailant may be located. (LIVE! Photo/Yantis Green)
The incident had the Stripes close for about 30 minutes while police activity and the investigation progressed. At 3:30 p.m., police had surrounded a home across the street from the Stripes, at 3906 Coliseum Dr. Police were seeking the assailant there.
The Stripes was re-opened just before 3:30 p.m.
Update 4:10 p.m.
Sgt. Ali Shah briefed the media on the circumstances of this afternoon's stabbing incident. He confirmed that police officers responded to reported stabbing. The victim was transported by ambulance to get treated at Shannon Medical Center for minor injuries. "We believe he'll be just fine," Shah said.
Shah said witnesses advised police the assailant ran to a residence across Coliseum St. from the Stripes. But, no witnesses will confirm he's at the house. Shah said police are diffusing the situation. They know who the suspect is, and may pursue other avenues to locate and apprehend him. 
Get more stories like this by
signing up for our daily newsletter, The LIVE! Daily
.