WATCH: Police Explain How Suspected Drunk Driver's Car Burst into Flames, Closing Loop 306
SAN ANGELO, TX — San Angelo police could be seen giving what appeared to be the driver of a burned-out sedan a sobriety test. Moments later, the woman was arrested and shoved into the back of a police cruiser.
The crash appeared to involve just the suspected drunk driver who crashed her sedan into the guardrail before it burst into flames.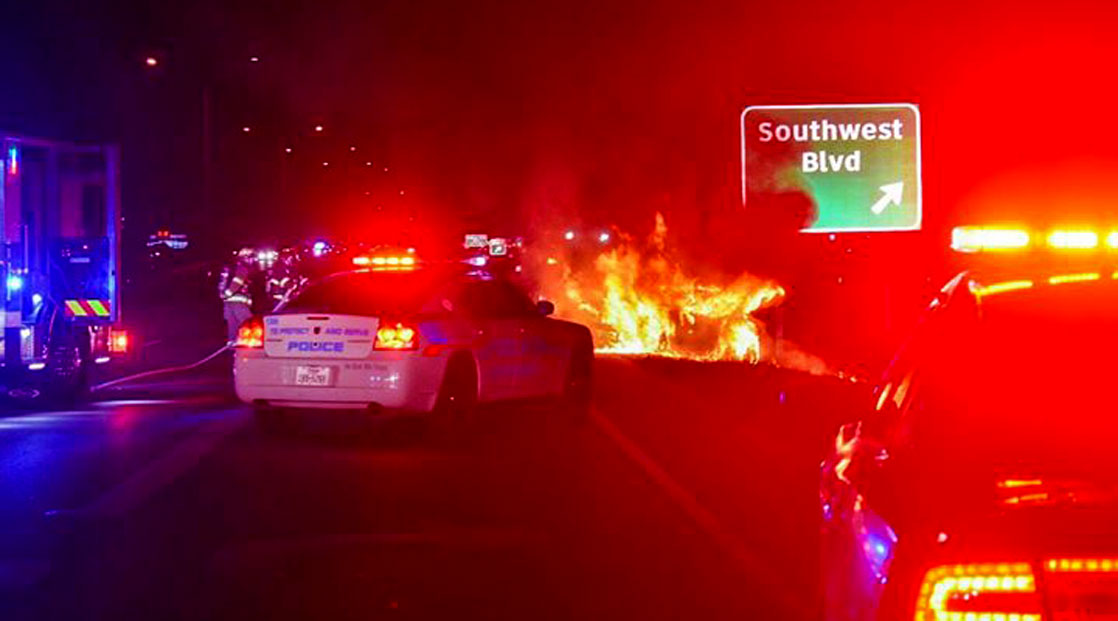 Above: Car Driven by Suspected Drunk Driver Bursts into Flames, Closing Loop 306. (Contributed Photo/Adam Hernandez)
Loop 306 westbound, near the Sunset Mall, at the Southwest Blvd exit is closed until at least 11:30 p.m. Monday, April 8, 2019, while first responders clear the crash scene.
WATCH: Police explain what happened:
There we no injuries. At 11:39 p.m. Monday night, Sonia Mascorro was booked into the Tom Green County Jail, charged with Driving While Intoxicated. Her bond was set at $1000.
LIVE! reader Adam Hernandez took the photos of the flaming car.
Get more stories like this by signing up for our daily newsletter, The LIVE! Daily.