Sand Truck Lost Control, San Angelo Family Badly Injured: Texas DPS
SAN ANGELO, TX — The Texas DPS released its preliminary crash report on the horrific crash five miles south of Wall, or 18.5 miles southeast of San Angelo that happened Thursday, Sept. 6.
The crash happened on the 75 mph stretch of wet roadway of U.S. 87 early Thursday afternoon. It involved a 2015 Peterbilt truck tractor and a white 2004 BMW 325i. The two occupants of the BMW were severely injured and, of the injured, the 14-year-old female passenger was flown from the crash scene to Shannon Medical Center by the helicopter air ambulance, Airmed 1.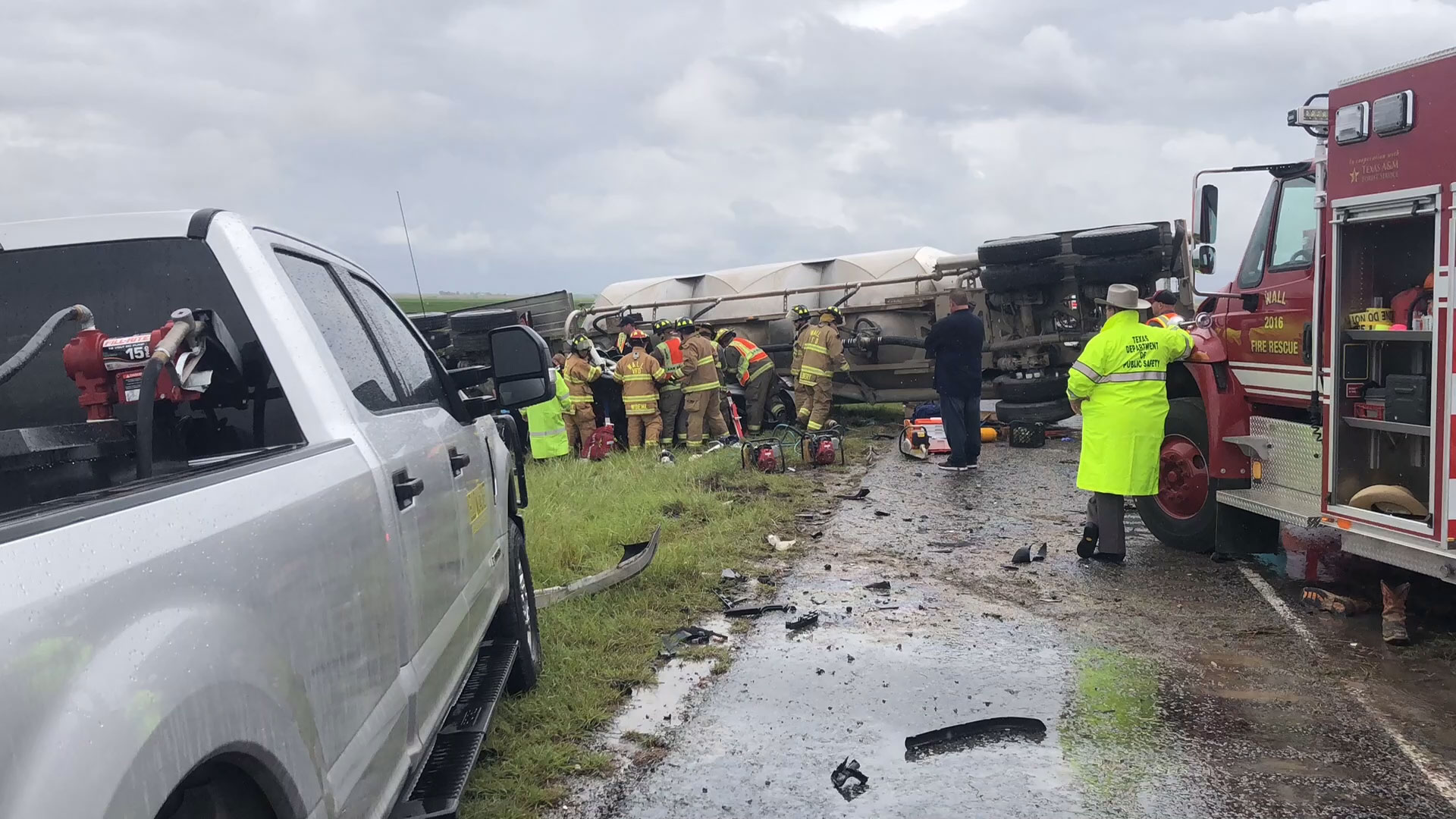 According to the DPS, Nanasha Ranee Mild, 39, of San Angelo was driving northwest on U.S. 87 in her BMW when the Peterbilt towing a frac sand trailer driven by Rodney Lynn Obryant, 45, of Huntsville, lost control in the southeast lanes and drove across the center median into the ongoing traffic, striking the BMW. DPS reported the driver of the 18-wheeler was traveling at an unsafe speed because of the weather and road conditions.
The roadway there is a four-lane, divided highway.
The BMW was crushed with the two occupants inside. DPS characterized their injuries as "incapacitating." The trucker was treated at the scene and released.
The roadway was wet and it was raining when the crash happened at 12:55 p.m. Thursday, according to DPS.
WATCH:
Nanasha Mild is the daughter of Steve Mild, who recently retired as the Tom Green County and City of San Angelo Emergency Management Coordinator. Mild worked with us extensively during our news reporting through the years. The 14-year-old girl who was airlifted is Nanasha's daughter. Our thoughts and prayers are with Mr. Mild, his daughter, and granddaughter along with the rest of his family as they deal with the consequences of this tragic crash.
Get more stories like this by signing up for our daily newsletter, The LIVE! Daily.