Collision on Avenue L and S. Chadbourne Blocks Traffic
SAN ANGELO, TX -- At the intersection of Avenue L and S. Chadbourne Street, there was a two-car collision between a Toyota and Chevy.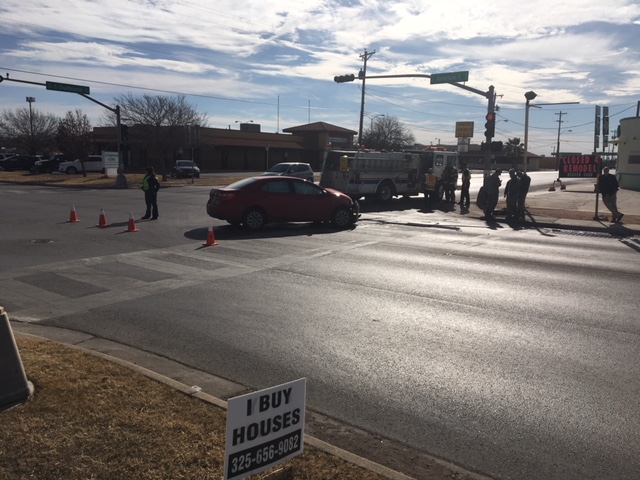 No injuries have been reported at this time. 
The intersection will be temporarily blocked while the investigation and clean up is underway. Eastbound lanes on Avenue L have been blocked.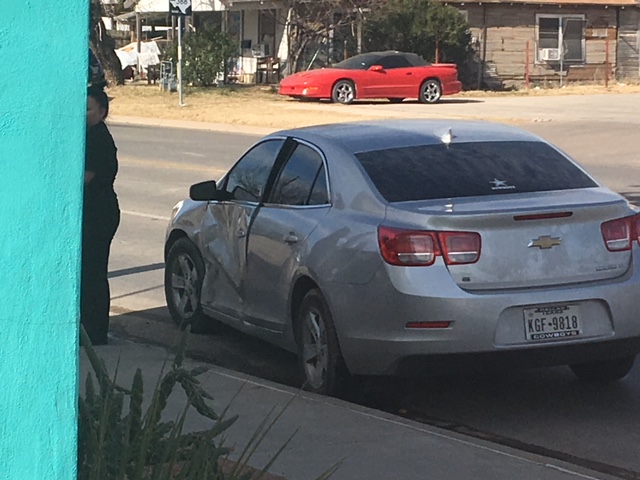 UPDATE: 
Officer Welch with the San Angelo Police Department reported, "The Silver Chevy Cruze was heading south on Chadbourne St. and disregarded the red light and hit the red Toyota Corolla that was traveling west on Avenue L."
There were 4 occupants in the red Toyota and 2 occupants in the silver Chevy. The two occupants in the Chevy reported minor injuries but nothing life-threatening.
A citation was given to the driver of the Chevy Cruze for disregarding the red light, no drivers license and no insurance. 
Get more stories like this by
signing up for our daily newsletter, The LIVE! Daily
.