Pedestrian Hit by Big Pickup in Downtown San Angelo
SAN ANGELO, TX — A male pedestrian was struck by a Ford pickup truck in the 300 block of W. Harris, right in front of Walgreens.
According to San Angelo police, when they arrived at the scene, the man was lying in the street near the curb in pain. Police said it appeared the pedestrian had a fractured left wrist.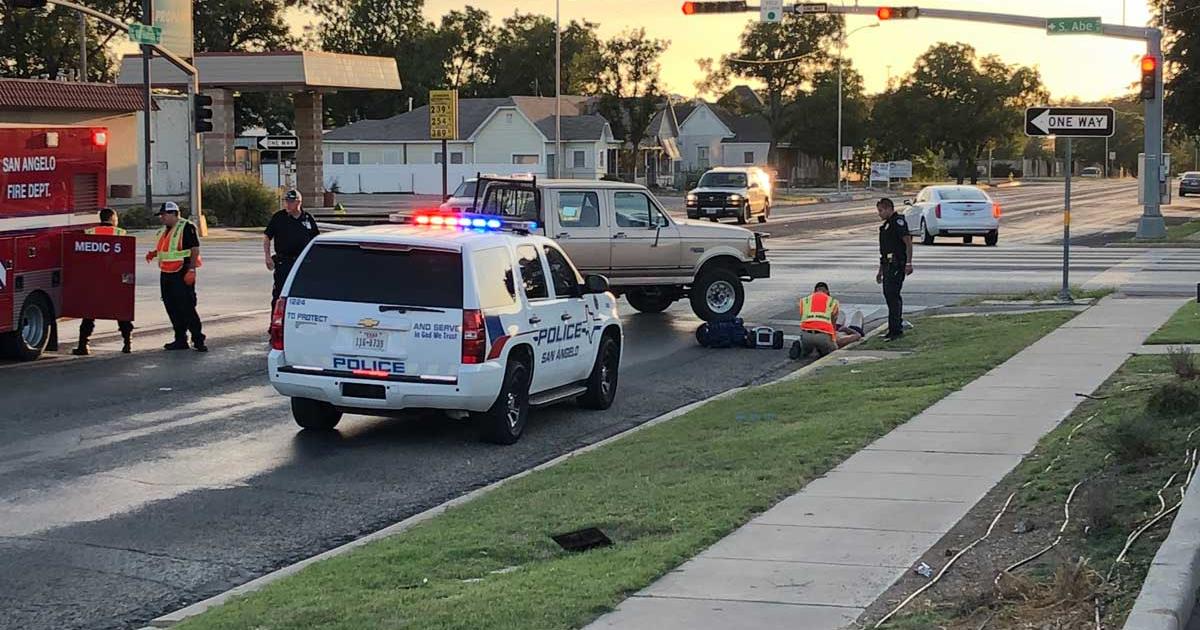 The driver of the truck is cooperating, police said. It is unknown if the truck had a green light as police are still investigating. Until the investigation is complete, there are no charges or citations.
The pedestrian was rushed to Shannon Medical Center.
Get more stories like this by
signing up for our daily newsletter, The LIVE! Daily
.