Kids on Joyride in Parent's Escalade Run from Cops and Crash
SAN ANGELO, TX — At 8 p.m., San Angelo police caught two juveniles who ran from a police patrol officer attempting to conduct a traffic stop on Caddo St. near Central High School. The kids were driving a Cadillac Escalade.
Police Officer Brian Gesch said the Escalade fled from the pursuing police, winding south. Police witnessed the Escalade crash into a curb near First St. and Farr, just north of City Hall. About four kids fled on foot. The Escalade lost a tire.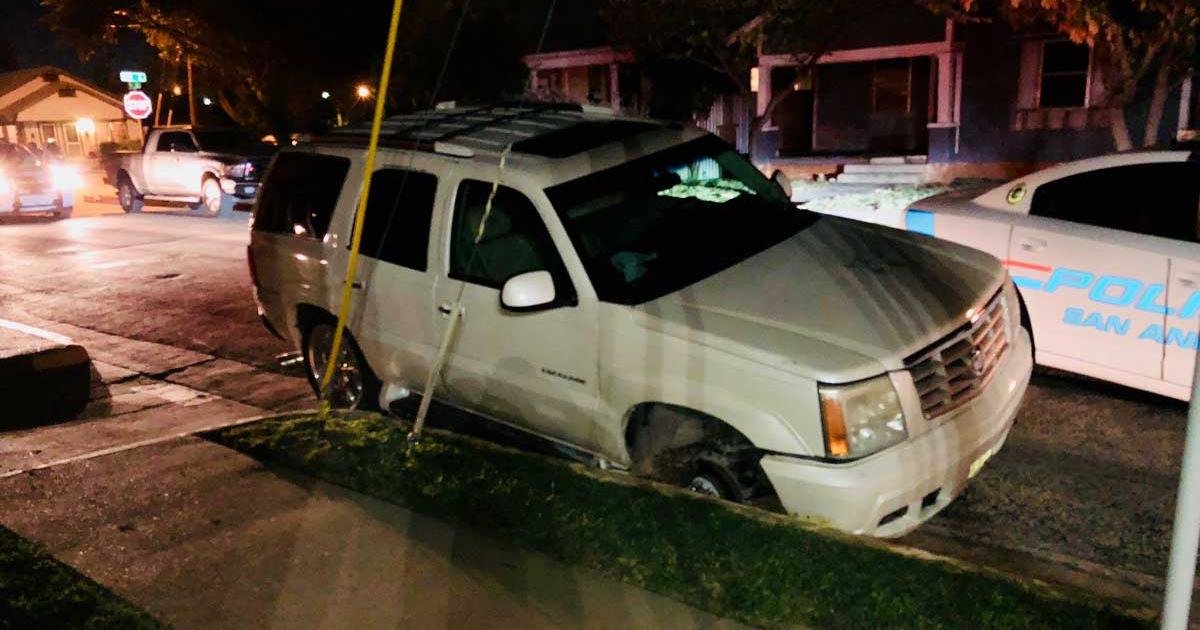 Above: Kids run from cops on Oct. 6 in parents' Escalade. (LIVE! Photo/John Basquez)
San Angelo police caught one fleeing subject almost immediately. A second was found 10-15 minutes later after police deployed two K9s who were hot on the kid's trail.
Both captured juveniles are being booked into the Juvenile Detention Center. Police are searching for the others.
Get more stories like this by
signing up for our daily newsletter, The LIVE! Daily
.