Chevy Truck Destroyed, 2 Injured in Rollover Crash on US 277
SAN ANGELO, TX — A Chevy Silverado pickup was in a single-vehicle crash south of Christoval on US 277 this afternoon at around 4 p.m. The Tom Green County Sheriff's Office is investigating.
According to a first responder at the scene, the truck was headed north on U.S. 277 when it appeared to have departed the prepared surface, striking a culvert or embankment before going into a rolling tumble.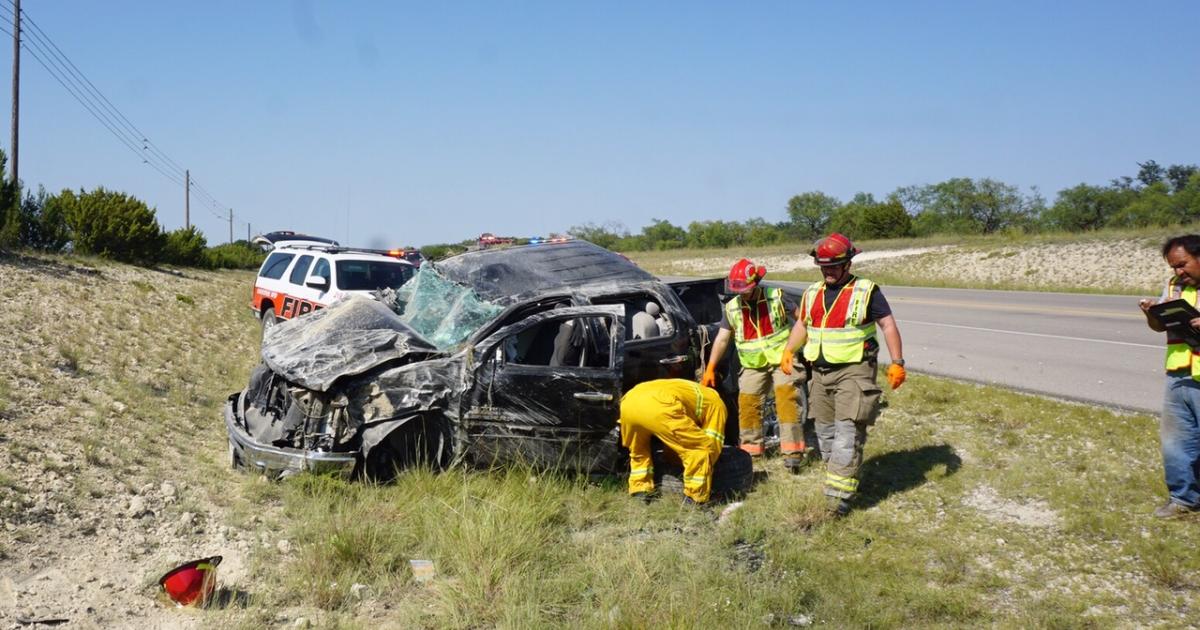 There were two souls onboard.
Both occupants, a male and a female, were rushed to Shannon Medical Center with unknown injuries. Volunteers from the Christoval VFD said the occupants obtained assistance crawling out of the truck but were not trapped.
The Sheriff's Office is leading the investigation. The roadway was dry and weather clear. The speed limit along this stretch of highway is 75 mph. The exact location of the crash was 24299 US 277 South, which is just south of the Head of the River Road crossing.
Get more stories like this by
signing up for our daily newsletter, The LIVE! Daily
.