16-Year-Old Motorcyclist Suffers Serious Injuries After Colliding With Young Family's Vehicle
SAN ANGELO, TX - At around 4 p.m., San Angelo Police and medics dispatched to Bell St. and Preusser for a major crash involving a motorcycle and Hyundai. 
Police are asking drivers to avoid the area since the intersection is closed.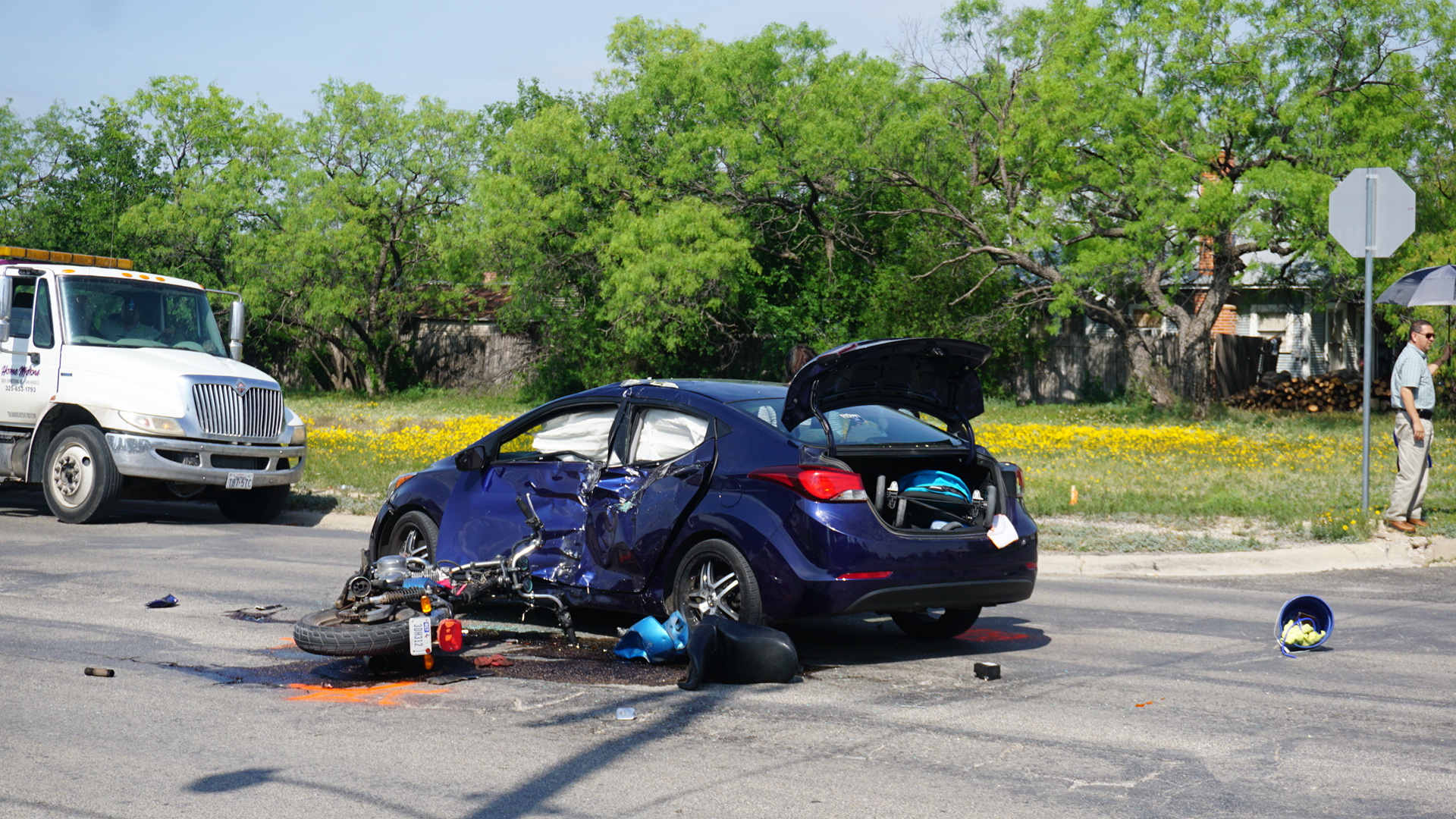 LIVE! is on scene, and we will provide more details once available.
Update 5:08 p.m.
Public Information Officer Tracy Gonzalez said, at approximately 4:04 p.m., SAPD officials dispatched to Preusser and Bell for a major crash with injuries between a Kawasaki motorcycle and a 2014 Hyundai Elantra.
"When units arrived, they located the driver of the motorcycle," said Gonzalez. "He was obviously injured. He was transported immediately by ambulance to Shannon Medical Center with incapacitating injuries."
Gonzalez added that the driver is 16 years old, and he was wearing his helmet. 
There were three people in the Hyundai, a 19-year-old driver, a 17-year-old female passenger, and their infant son.
"All three were transported to Shannon Medical Center by private vehicle for non-incapacitating injuries," Gonzalez said.
The preliminary investigation showed that two motorcycles were traveling southbound on North Bell, and the passenger car was eastbound on Preusser when the collision occurred.
"That's all we know right now," said Gonzalez. "We do have a Motors Unit on scene; we have Crime Scene here as well. They are measuring, and it will take some time to conduct the investigation. It's very important that we get all of the measurements, talk to witnesses, and get everything that we can."
Once more details become available, we will provide an update.
Get more stories like this by
signing up for our daily newsletter, The LIVE! Daily
.