Toyota Camry Disables Chevy Tahoe on Knickerbocker Road
A Toyota Camry drove away on its own power after colliding with a Tahoe and disabling it in the 1900 block of Knickerbocker Road Friday night.
A family of five in a gold Toyota Camry were leaving Zentner's Daughter Steak House and made a U-turn on Knickerbocker after realizing they turned the wrong way out of the parking lot.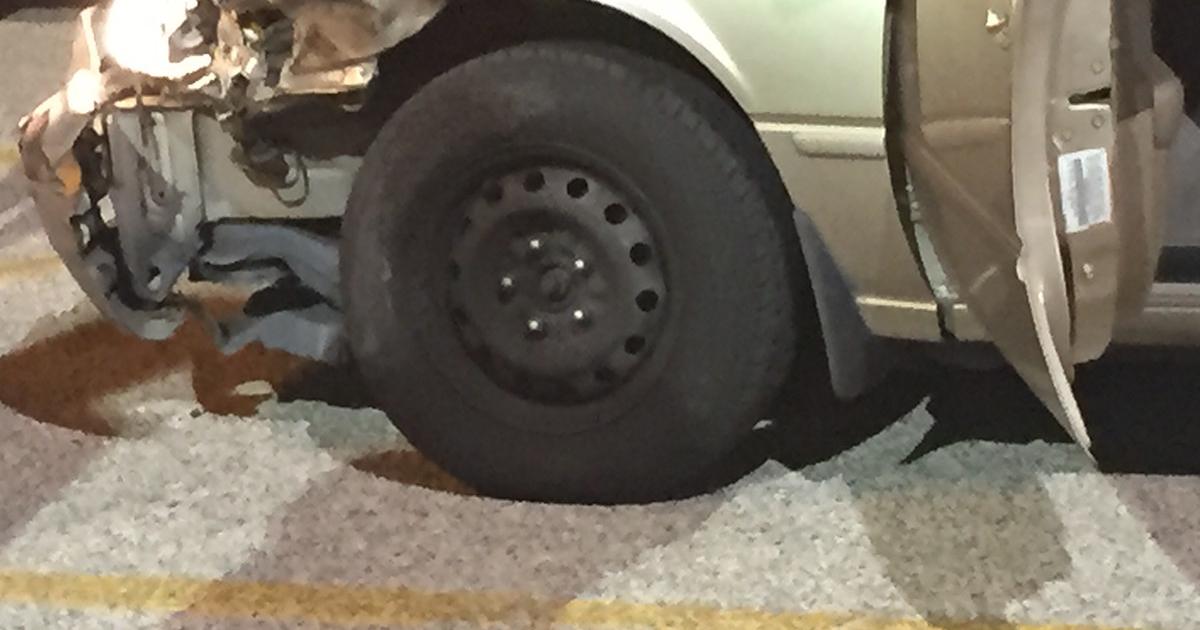 Above: The extent of the damages to the gold Toyota Camry. (LIVE! Photo/Megan Holmquest)
Meanwhile, a white Chevrolet Tahoe was turning left, southwest bound, out of another private drive on the south side of Knickerbocker.
The driver of the Tahoe said he didn't see the Camry, and the two vehicles collided in the middle turning lane. "It was fortunate that no one was hurt, especially since the Camry had so many people in it, hitting a large vehicle like a Tahoe," police said.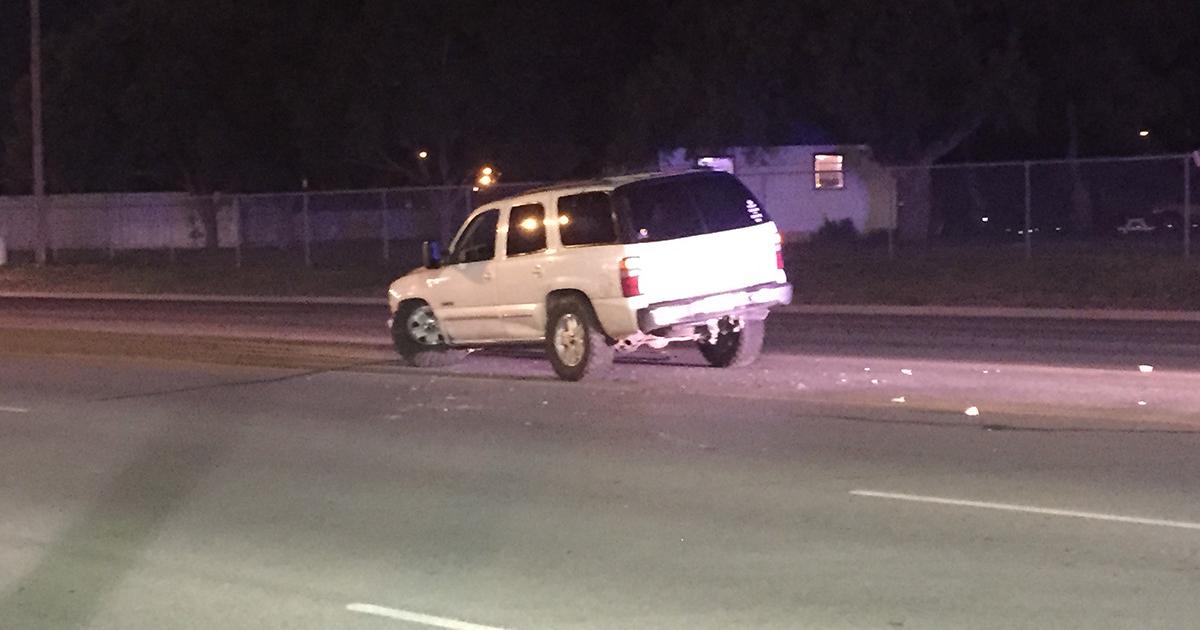 Above: The disabled Chevrolet Tahoe after encountering a Toyota Camry in the middle of Knickerbocker Road on July 10, 2015. (LIVE! Photo/Megan Holmquest)
The Tahoe driver was issued a ticket for failure to yield the right-of-way from a private drive.
The crash happened at 9:25 p.m. The Camry drove away with the family. The Tahoe was hauled to the wrecking yard by Home Motors.
Get more stories like this by signing up for our daily newsletter, The LIVE! Daily.