Get Ready San Angelo Car Dealers! Here Comes the "Smaller Profit Dealer" from the Texas Panhandle
SAN ANGELO, TX – San Angelo Car Dealerships will have new competition because the "Smaller Profit Dealer" from the Texas Panhandle is flexing his muscles here. Brown Auto Group, a collection of Panhandle dealerships touts better prices at his car lots because they claim their profit margins are slim. The domain name for their main Amarillo dealership is "smallerprofit.com."
According to the City of San Angelo, Brown is expanding in San Angelo and is building a brand new car dealership. Here are the blueprints: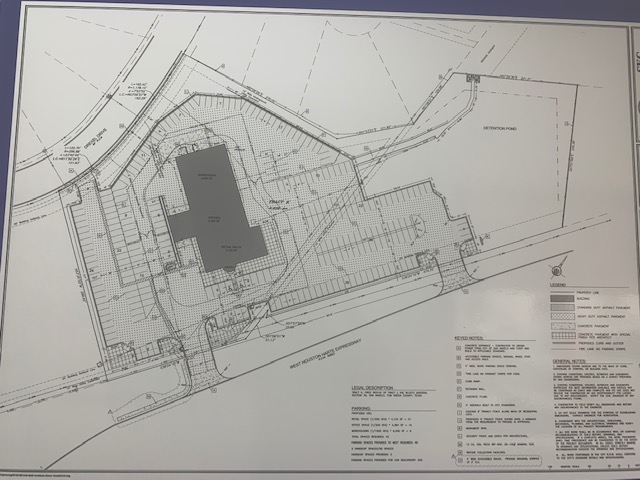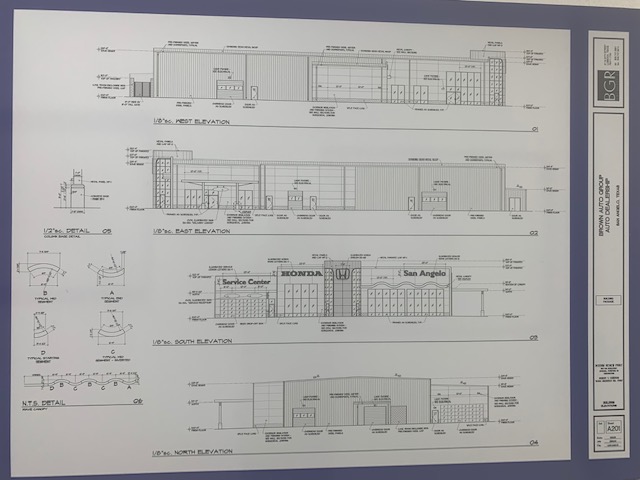 This $3.5 million car lot will go into a highly populated area at 5130 W. Houston Harte Expressway just east of the new H-E-B. 
"With this new building, we will be able to double the amount of cars we can put on the lot," said Honda of San Angelo Dealer Manager Kris Little, who works for Brown. "This will give us the opportunity to double our workforce throughout the whole company." 
Brown Automotive Group was founded by Elmer Brown in Amarillo in 1964. Now Brown AG has three dealerships in Amarillo and one in Dallas. In the Panhandle, Brown runs GMC and Buick dealers but in San Angelo the dealership will sell Hondas. Brown AG purchased the Honda dealership from Lithia last year. For now, Honda of San Angelo is located at the original location, at 4334 Sherwood Way until their move into the new complex.
The name of the new car lot is still undecided, but the building permit lists the owner as Brown Honda.
Honda of San Angelo's management is expecting that the building will be finished by May 2020. Crews are there now preparing to pour the foundation.
Check out a video of the crews here: 
Get more stories like this by signing up for our daily newsletter, The LIVE! Daily.