Small Grocer Super Mercado Closes for Good
SAN ANGELO, TX — Super Mercado is closing its doors for good after 6:00 p.m. today.
Lowes Foods bought out the location at 1505 S. Chadbourne St. Lowes Food is the company that brought Food King to San Angelo.
"It was the right business move, to sell to Food King," said the Super Mercado Manager, David Routh. "Business has been pretty slow since the Walmart on S. Bryant was built and Food King took the remainder of the customers we still had."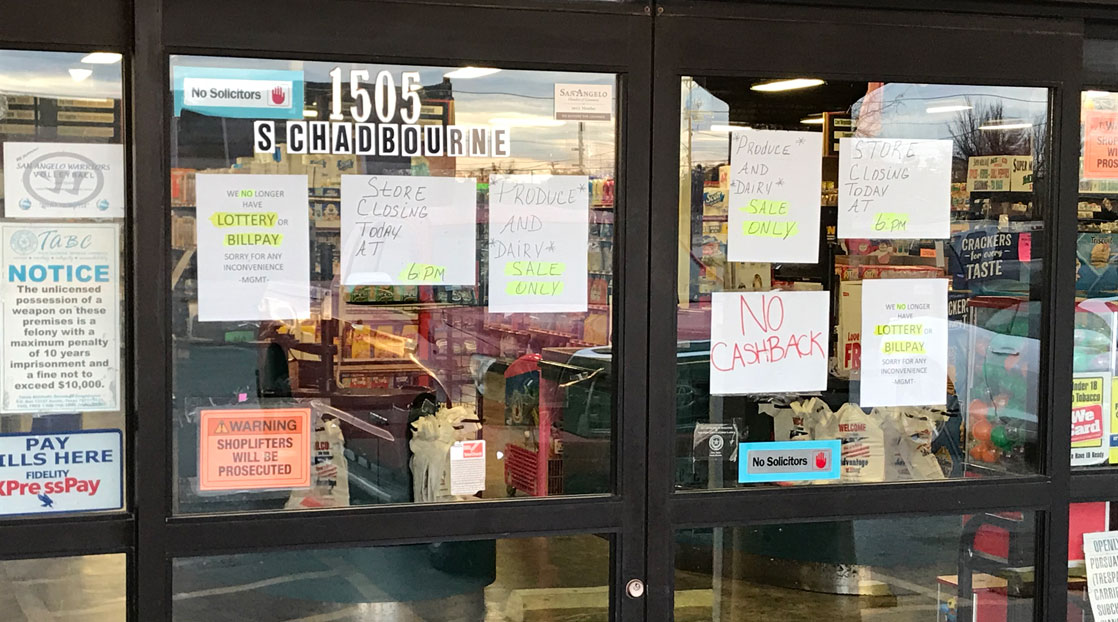 Super Mercado was established here after another smaller buyout. Justin Claiborne moved to San Angelo from Lamesa to expand the family business, Claiborne Grocers, in 2014. The family bought out the Abbott's grocery store that stood there four years ago. About a year ago, Fenn Foods bought out the Claibornes. Justin, a rodeo roper, moved to Alpine to run the family ranch. "I couldn't make it more profitable no matter what I tried," said Claiborne. "I was skeptical the new owners could either." The deal with Fenn a year ago included all of the Claiborne grocery stores across west Texas, Claiborne said.
Fast forward one year since the Claibornes' departure and the new owners are throwing in the towel.
"The store will not be reopened as something else," said Routh. "The point of Lowes taking over was to get rid of the competition."  Lowe's owns Food King.  
Most of the patronage came from people close to the location on Chadbourne. That, unfortunately, was not enough to keep the doors open.
Super Mercado prided themselves on "providing the freshest produce, a full-service meat department, a fully staffed pharmacy, beer & wine, fresh flowers in our onsite floral department, and the famous tortilla machine produces fresh tortillas throughout the day."
"Loyalty is important when it comes to the small grocery businesses and San Angelo did not have the loyalty to Super Mercado," said Routh.
Get more stories like this by
signing up for our daily newsletter, The LIVE! Daily
.