Ener-Tel is Moving to the Mejor Que Nada
SAN ANGELO, TX — Mejor Que Nada, 1911 South Bryant Blvd., was once a bustling, thriving hub of activity, arguably one of the most well known locations in San Angelo. While the restaurant business has gone away, Mejor Que Nada remains a local landmark and is about to be busy again. 
San Angelo's Ener-Tel Services, Inc. has purchased the Mejor facility and is renovating it with a four month anticipated move-in date. According to the company website, Ener-Tel is "…one of the state's leading system integrators and West Texas' largest." 
The company's 66 employees provide home security and building automation to homeowners, private businesses, government agencies, school districts and universities across Texas.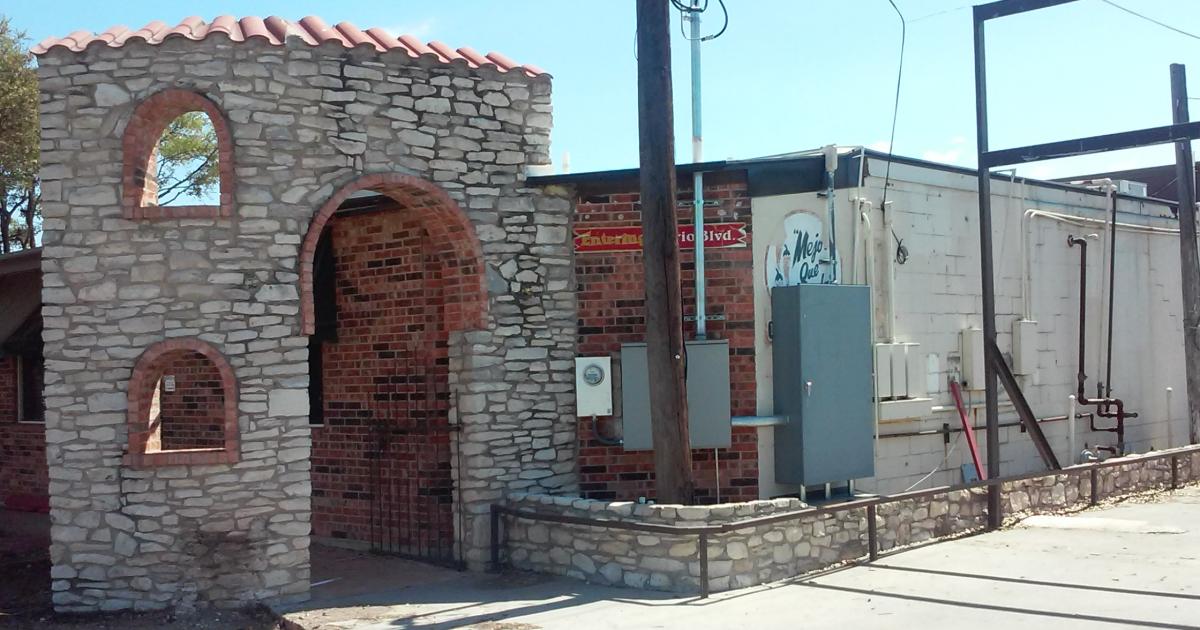 Above: The alleyway behind the Mejor. (LIVE! Photo/Yantis Green)
General Sales Manager Ron Pullen sat down with LIVE! Monday to talk about the move. 
"The building will provide plenty of room to display cutting edge products and technologies, everything from wireless home automation to smart phone notification technology," he said.  Ener-Tel will move its sales and administrative offices into the former restaurant.
Pullen added, "Our current facility on Adobe Drive doesn't have room to showcase our products and services and isn't as convenient as we'd like for our clients."  
Ener-Tel's banner in front of the Mejor building reads, "Ener-Tel: Our Future Home." Pullen said Ener-Tel and its employees are active in local charities and civic organizations because they live and work here. 
"Our employees volunteer at events like the Children's Miracle Network Telethon, charitable clay bird shooting events, and many serve on volunteer civic and non-profit boards," he noted.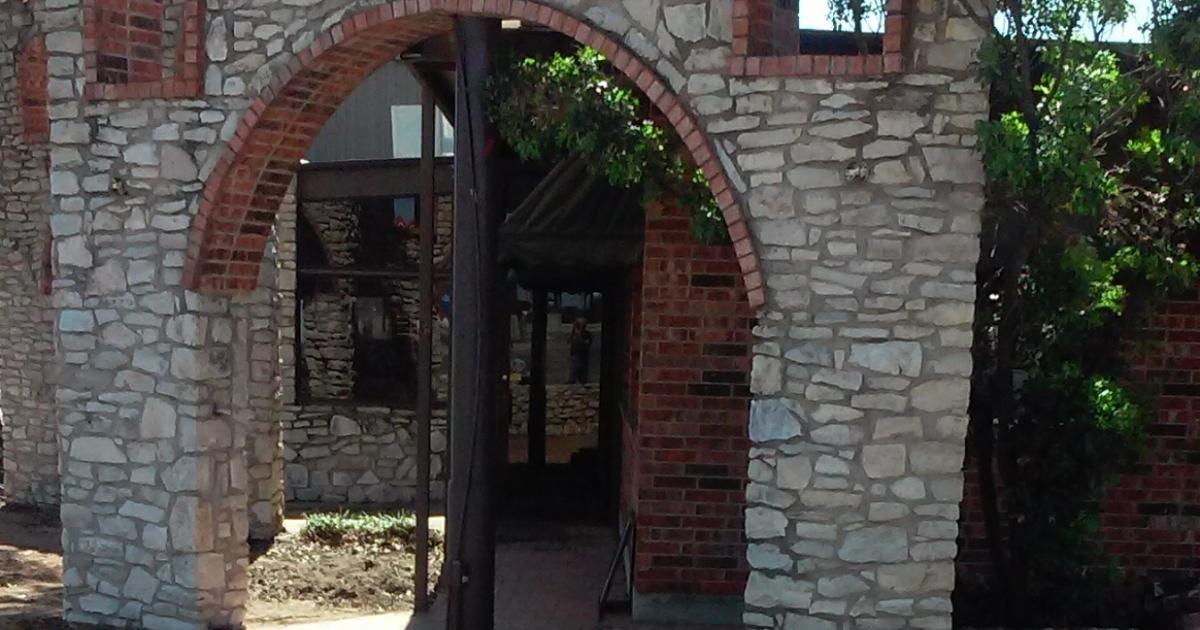 Above: The front door of the old Mejor. (LIVE! Photo/Yantis Green)
Ener-Tel provides security and automation services for all City of San Angelo facilities. Pullen said, "One thing is clear; budgets for security technologies are going up for schools and businesses and governments; they're not going down." 
After the sales and administrative offices are moved into the Mejor building, the next phase is a new construction building for Ener-Tel's operations and engineering divisions on the parking lot in the rear.  
Look for Ener-Tel's automation and security products in the Parade of Homes. According to the Home Builders Association of San Angelo, the 2017 Parade of Homes is set for Saturday, April 1, from 10 a.m. to 5 p.m., Sunday, April 2, from 1 p.m. to 5 p.m., and then the following weekend on Friday, April 9, from 6 to 9 pm, Saturday from 10 a.m. to 5 p.m., and Sunday 1 p.m. to 5 p.m. The event will feature nine homes in Bentwood and the Saddle Club subdivisions. 
Mejor Que Nada means 'better than nothing,' and if Ener-Tel has its way, it will once again be a thriving hub of activity on one of San Angelo's most trafficked thoroughfares. Only time will tell.   
Get more stories like this by
signing up for our daily newsletter, The LIVE! Daily
.