SASA Youth Soccer Registration
When:
December 7, 2017 - 10:45am
SAN ANGELO, TX – It's time again to register your children born in 2014 or earlier for the season beginning March 10, 2017! Click here to register!
Coaches and Referees are also needed!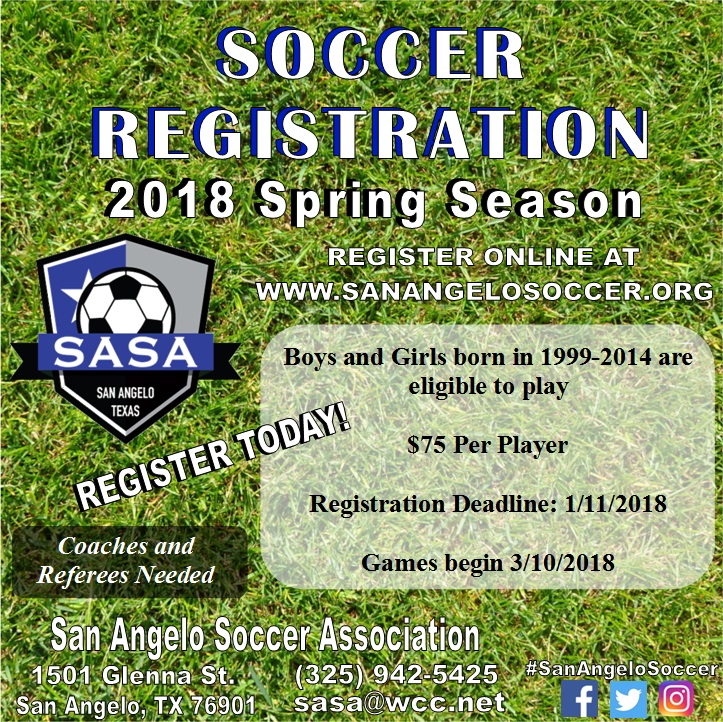 Remember that adolescents participating in organized physical fitness and sports increases emotional and behavioral well-being, higher self-esteem and confidence, better academic performance, develop higher social and leadership skills and are less likely to engage in destructive or risky behavior.  Also, The President's Council on Physical Fitness & Sports has stated that the percentage of overweight youth has tripled in adolescents since 1980.