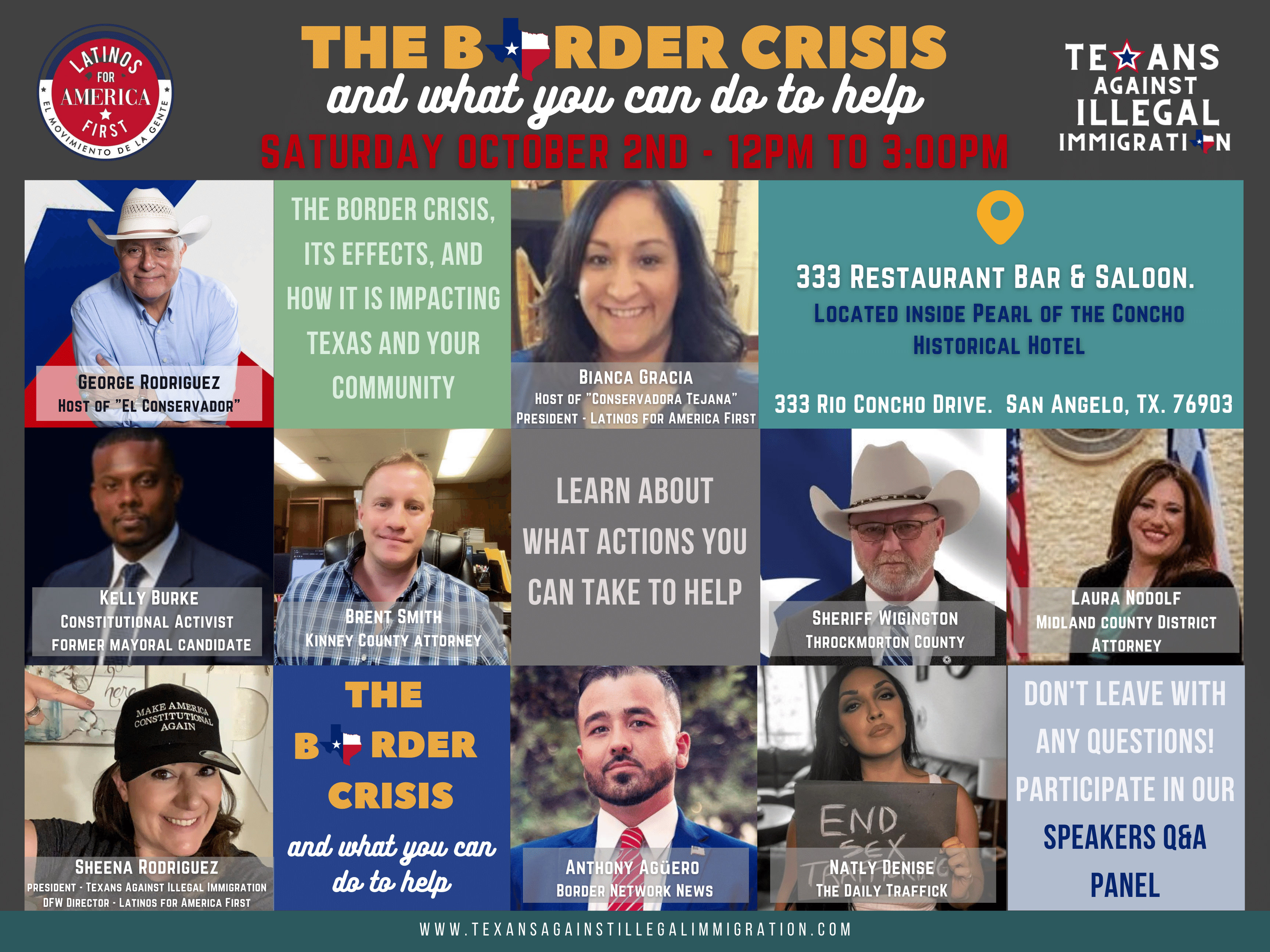 The Border Crisis is a Texan crisis, as it has spread throughout our state and communities.
In this event, you will learn about the border crisis impacts on our state and your communities, and what actions you can take to help.
Speakers:
Bianca Gracia - Host of "Conservadora Tejana" radio show and President of Latinos for America First.
George Rodriguez - Host of "El Conservador" Radio show.
Sheriff Wigington - Throckmorton County.
Laura Nodolf - Midland County District Attorney.
Brent Smith - Kinney County attorney.
Kelly Burke - Constitutional Activist & former Mayoral candidate for Arlington, TX.
Sheena Rodriguez - President of our organization, as well DFW Director for Latinos for America First and Tarrant County co-Director for the True Texas Project.
Anthony Aguero - Journalist and creator of Border Network News.
Natly Denise - Human Trafficking expert and host of "The Daily Traffick".
Map: