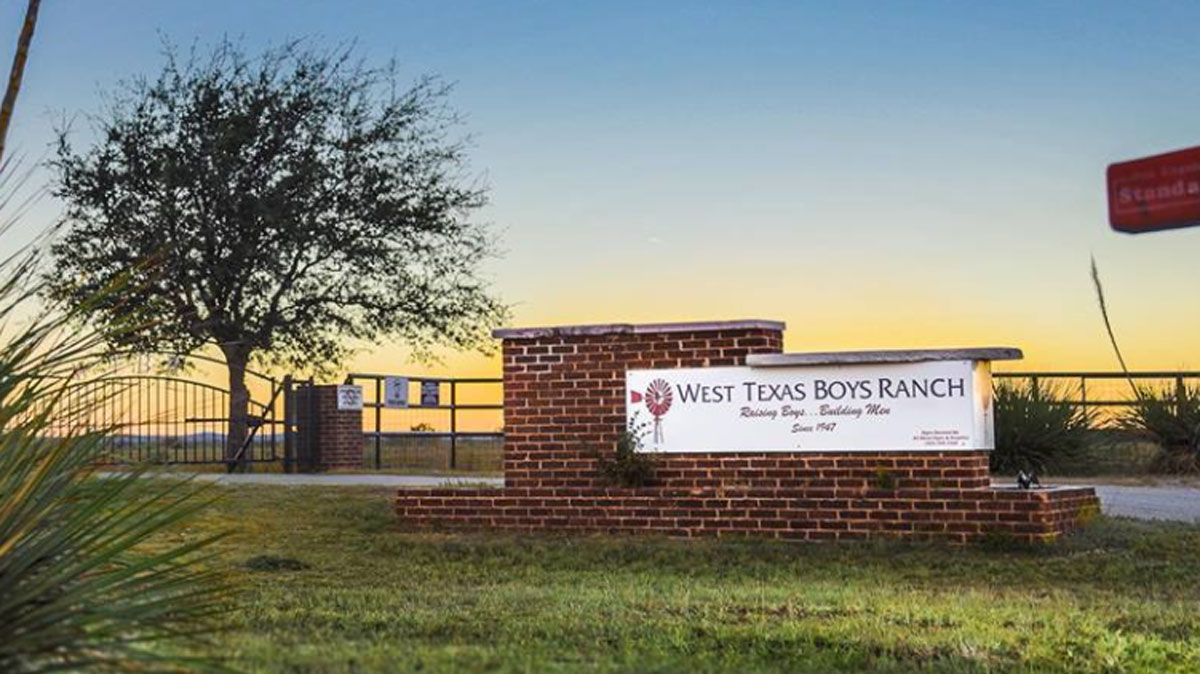 This job is located at the West Texas Boys Ranch. There is a $1,000 sign-on bonus for this position!
TYPE: Salaried; Non-Exempt
SUPERVISOR: Program Director – WTBR
JOB SUMMARY
Work with cottage staff and children in care to ensure maximum growth in all aspects of a boy's life. Responsible for all WTBR farming/ranching operations, livestock, and all agricultural and vocational related programs.
JOB REQUIREMENTS
Agricultural background with minimum three years' experience.
Horsemanship skills and working knowledge of livestock required.
Ability to address short and long term needs of the operation.
Vocational skills required.
PRIMARY JOB DUTIES AND RESPONSIBILITIES
Work with Program Director on planning and implementing farm and ranch program
Supervise horse program
Develop and maintain a vocational training program
Maintain farm and ranch facilities and acreage and all related equipment
Maintain safe environment for boys and staff participating in farm/ranch and livestock activities
Ensure all farm and ranch operations meet all TDFPS minimum standards
Adhere to annual 4H/farm/ranch budget
Maintain adequate health care for all animals owned by WTBR
Provide input to Boycare and Cottage Staff as it pertains to boys' performance and behavior in ranch, 4-H, and livestock related activities
Attend weekly cottage meetings
Effectively communicate, involve, and coordinate activities with Cottage Parents and Boycare staff
Supervise boys on all hunting and fishing trips
Assist in WTBR activities, programs, and special events as needed
Assist Facilities Director and other WTBR Staff as needed
Assist Facilities Director and Program Director with planning, directing, and implementing summer workbell program for boys
WORKING CONDITIONS
This position requires On-Site Housing. This position has Nonexempt status and is structured around a five day (Monday – Friday) / 40 hour work week. If evening programs are planned, then schedule can be adjusted. However, due to the hectic schedules of the boys in care and the nature of farm and ranch work, additional hours or days may be required. Flexible scheduling is permitted and recommended. Evening and weekend work is common.
Nonexempt employees are covered under FLSA; time approved and actually worked over 40 hours in a work week is eligible for compensatory time.
All time an employee is required to be at the premises of WTBR is "work time".
Leave time is not counted in the calculation of the 40 hour work week.
Paid time off is NOT Time worked.
Each work week stands alone.
The 40 hour work week is not averaged over multiple weeks. (work 44 hours in one week and 36 hours the next week to equal 80 hours for the two week period)
To apply, please send a cover letter with resume/CV to [email protected].
(Photo credit: Michael Langlin)
Map: