NEAR MIDKIFF, TX — When sources for fracking sand were discovered closer to the Permian drilling operations, San Angelo's roadways were spared the frequent appearance of the semi sand trucks rushing from the sand pits east of Brady to far flung places like Pecos or Rankin or even Midkiff.
That didn't mean the semi sand truck disappeared. The operating of those trucks moved west of here, towards the Midland/Odessa area.
This morning, a grim reminder of the danger of those trucks laid waste to what appeared to be a Ram pickup on SH 349 about halfway between between Rankin and Midland. A completely unrecognizable Ram is sandwiched underneath the sand truck's trailer in the middle of the highway as first responders have since about 7 a.m. been working the scene. Traffic is diverted off SH 349 and onto FM 1787, according to witnesses.
There is no information as to how the crash happened.
Ernesto Guerra on West Texas Oil Field Traffic Update Facebook Group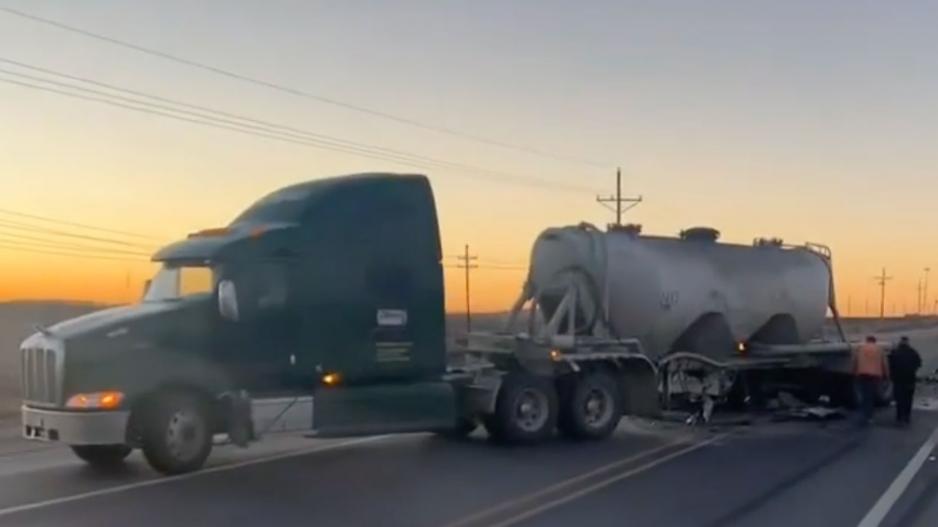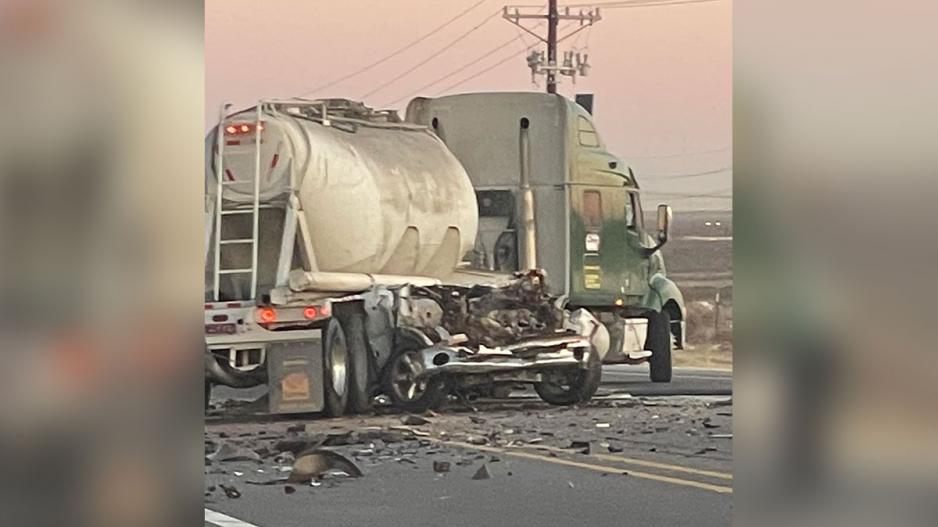 Most Recent Videos