SAN ANGELO, TX — Tuesday, news outlets all over the country reported that Texas gubernatorial candidate Beto O'Rouke received a substantial $1 million donation from liberal progressive activist George Soros. However, when O'Rourke spoke at the San Angelo VFW Hall on May 25 this year, he denied his campaign was involved with Soros' money.
At San Angelo's VFW that day, a veteran asked O'Rourke point blank, "How much money is George Soros (putting) into your campaign?"
O'Rourke responded, "None that I know of. We have over 200,000 unique contributors. And it's all public information so we publish that. You're welcome to look at that. But as far as I know I have not received any money from George Soros."
In the Texas gubernatorial race, candidates do not have a cap as to how much a donor can give. In O'Rourke's 2018 campaign to oust Senator Ted Cruz, federal law limited individual donations to $2,800 per person (it was raised to $2,900 this year). Without the federal cap, O'Rourke's campaign fundraising operation reported the largest haul of campaign cash in the history of Texas. O'Rourke's fundraising machine has attracted 40% of his donations from out of state, as reported between late fro November 15, 2021 until June 30, 2022 according to data compiled by the Texas Tribune. For Abbott, only 17% of his campaign donations came from outside Texas.
Days after O'Rourke's visit to San Angelo, he was in Uvalde confronting Governor Greg Abbott for allowing mass shootings because Abbott supports Second Amendment rights more than gun restrictions. Since that week, O'Rourke's fundraising machine topped Abbott's every day through until the end of June according to data compiled by the Texas Tribune.
Campaign finance reports were released this week by the Texas Ethics Commission.
Bloomberg reported that the $1 million Soros donation appeared in O'Rouke's bank account a day before the U.S. Supreme Court overturned Roe vs. Wade which is June 23, about a month after O'Rourke told the San Angelo crowd he knew nothing of Soros backing his campaign.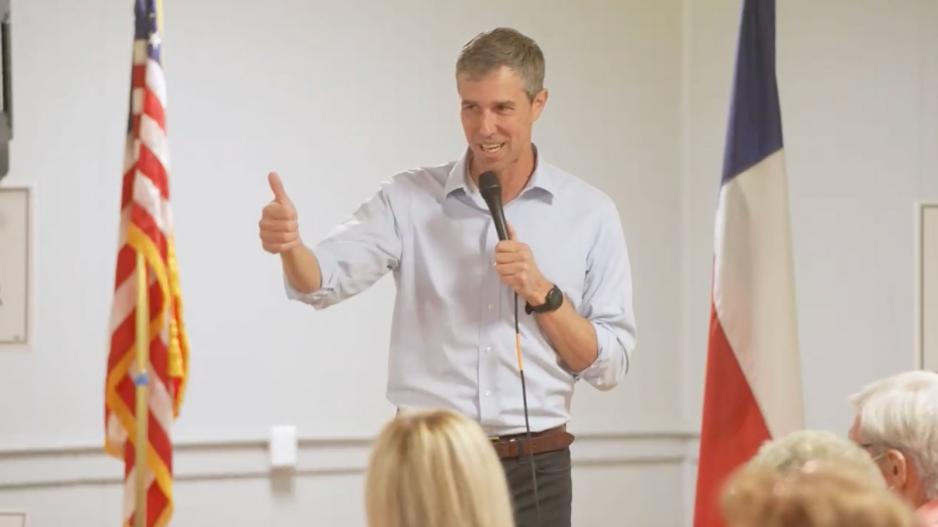 Soros is the target of conservatives' and Republicans' ire. Since 2003, the Hungarian-born billionaire has donated billions to far left progressive causes and candidates across the country. During the 2004 presidential election, Soros donated over $23 million to progressive 527 Groups aiming to defeat President George W. Bush who was challenged at the time by Democrat Senator John Kerry. Although Kerry lost, following defeat Soros doubled down on his involvement in US politics by founding the Open Society Foundation that supports far left progressive causes and candidates and those candidates' PACs with large cash donations.
In 2016, Soros initiated a campaign to donate large sums of cash to usher in criminal justice reform across the US. Hand-picked far left attorneys running in local district attorney races were given very large Soros-backed campaign dollars and most of them won. Soros wanted criminal justice reform that includes reduced incarceration, targeting police for misconduct, and reform to the bail system. Criminal justice reform as designed by the Left is blamed by conservatives for upticks in crime. Soros donated $2 million to a PAC that supported Cook County State's Attorney Kim Foxx in 2020. Chicago is in Cook County, Illinois. What's more, Foxx runs the DA's office that initially dropped all charges against hate crimes hoaxer Jussie Smollett.
The latest poll in the Texas gubernatorial race was published July 7 by the University of Houston. Statewide, Governor Abbott leads O'Rourke by 5 points, 49% for Abbott to 44% for O'Rourke.
Most Recent Videos