HIGHLAND PARK, IL – After days of blaming the gun and shouting out in loud voices that weapons should be banned and taken out of the hands of law abiding citizens following that tragic mass shooting in a Chicago Suburb at a 4th of July Independence Day Parade, it turns out, it wasn't the gun's fault at all.  
The suspect turns out to be a cross-dressing cowardly thug who was well known to police and authorities who had already confiscated weapons from Robert Crimo III after he threatened to 'kill everyone.'
National news sources are reporting Crimo was involved in two incidents prior to the massacre, police said Tuesday.
In April 2019, an individual called police a week after learning of Crimo attempting suicide, authorities said. Police said the matter was handled by mental health professionals with no law enforcement.
In September 2019, a family member reported Crimo had a collection of knives and "was going to kill everyone," authorities said. Police responded to the incident and removed the weapons from Crimo's possession, police said. Highland Park police notified State Police of the incident but no further actions were taken. 
Highland Park Police believe suspected gunman Robert Crimo III "pre-planned this attack for several weeks." 
Lake County Major Crime Task Force spokesman Christopher Covelli said it appears Crimo III legally purchased a rifle and brought it to the parade before accessing the roof of a business through a fire escape ladder. 
He then fired more than 70 rounds into the crowds below, killing six and wounding dozens more, Covelli said. 
"During the attack, Crimo was dressed in women's clothing and investigators do believe he did this to conceal his facial tattoos and his identity and help him during the escape with the other people who were fleeing the chaos," he added.
Robert "Bobby" E. Crimo III have released a statement through their attorney.
"We are all mothers and fathers, sisters and brothers, and this is a terrible tragedy for many families, the victims, the paradegoers, the community, and our own. Our hearts, thoughts, and prayers go out to everybody."
And before anyone can blame gun laws, it has been reported that Crimo's father not only knew of his son's violent tendencies, he helped his cross-dressing, very disturbed son purchase weapons by sponsoring him according to Illinois law.  
In order to buy firearms in Illinois, individuals need a Firearm Owners Identification (FOID) card. Crimo was under 21, so he was sponsored by his father, state police said. Crimo's application was not denied because there was "insufficient basis to establish a clear and present danger" at the time. 
Crimo legally purchased five firearms, according to reports – a combination of rifles, a pistol and possibly a shotgun. ISP confirmed Tuesday that Crimo passed four background checks between June 2020 and September 2021 when purchasing firearms, which included checks of the federal National Instant Criminal Background Check System.
Before law makers decide to strip more Constitutional Rights away from law abiding citizens by attacking the Second Amendment, perhaps they should look providing law enforcement with the vital  tools necessary to protect citizens from disturbed individuals like Crimo by locking him up and taking away his weapons.  
And his friends, family and social media followers share the blame in allowing this disturbed criminal to carry out the carnage of July 4, 2022.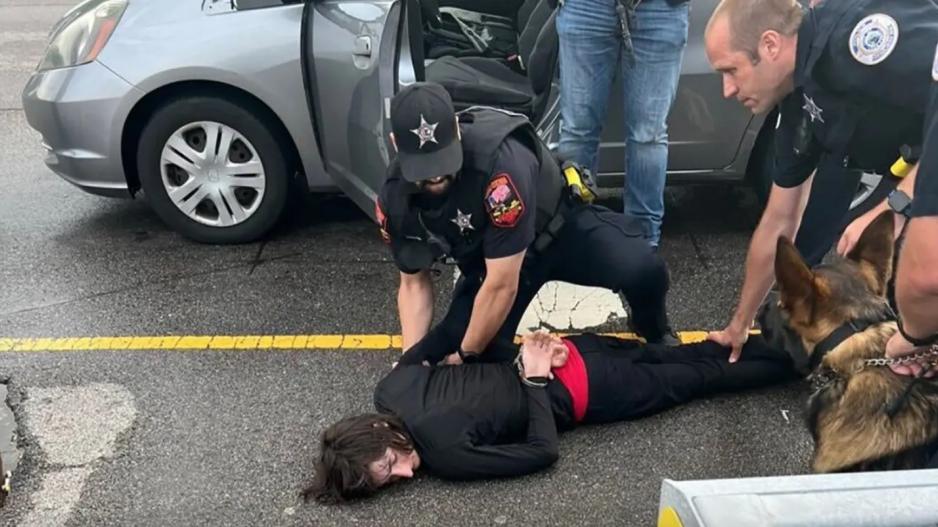 Most Recent Videos