SAN ANTONIO, TX — Two west Texas congressmen are blaming the policies of the Biden Administration for yesterday's tragic discovery of 50 illegal migrants found dead inside the semi-trailer of an 18-wheeler in San Antonio. Congressman Tony Gonzales represents Congressional District 23 that spans the majority of the U.S.-Mexico border from Eagle Pass to the east side of El Paso. Congressman August Pfluger's 11th Congressional District lays north of CD-23 and stretches from Fort Hood through San Angelo to Midland and Odessa.
Yesterday a tractor-trailer was found near Lackland Air Force Base in San Antonio containing the bodies of 50 dead people. Another 16 people were taken to area hospitals. Federal, state, and local authorities said they believed the bodies and those hospitalized were of illegal migrants smuggled into the U.S. from Mexico. Latin American consulates are working with authorities and some of the migrants are believed to be from Honduras and Guatemala.
San Antonio Police Chief William McManus said this is the deadliest human smuggling incident he could recall in the city. Law enforcement told reporters that those imprisoned inside the baking hot semi-trailer were trying to jump out of the truck as others died right beside them.
Dead bodies were found along several blocks of the truck's path of travel. Authorities said many of the bodies were sprinkled with steak seasoning to cover up the smell. The semi-trailer was equipped with a refrigeration system but it apparently wasn't working and temperatures were near 100 degrees F yesterday. No water was available to the passengers and the San Antonio fire Chief, Charles Hood, said some survivors inside the truck were too weak to exit the trailer on their own.
"Yesterday, nearly 50 migrants were found deceased inside an overheated semi-truck in San Antonio. This tragic account is yet another example of the ruthlessness that human smugglers display as they seek to profit off their victims. Unfortunately, situations like these are common along the Texas border, and will likely continue until enforcement efforts against criminal operations are scaled up," said Congressman Tony Gonzales in a prepared statement.   Gonzales continued, "More needs to be done to disincentivize migrants from making the trek to our southern border. Currently, we're on a path to exceed record breaking numbers of migrant deaths and recuses. These rescues often involve women and children and occur in extreme weather conditions or in dangerous terrains such as deserts and rivers."   "This is the devastating reality of the crisis at our southern border. Current open-border policies are anything but compassionate. Instead, they have encouraged hundreds of thousands of migrants to rely on a ruthless smuggling industry run by cartels," Gonzales concluded.Pfluger's statement was shorter. His immediate response was , "A terrible and sad way to die. God bless them."
"Cartels and human smugglers have taken control of our southern border. Democrats like President Biden and Homeland Secretary Mayorkas can deny the heartbreaking realities of their border crisis, but when over 40 (now 50) people are killed in the back of a tractor-trailer, they must not be allowed look away," Pfluger said in an extended statement.
The two area congressmen are not alone in condemning the Biden Administration. Texas Governor Gregg Abbott tweeted, "These deaths are on Biden. They are a result of his deadly open border policies."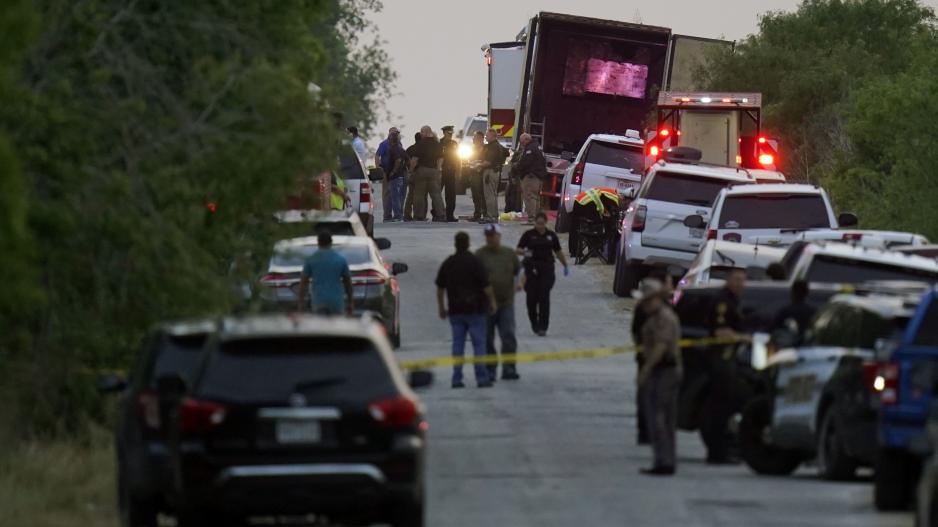 Most Recent Videos