WASHINGTON, DC — U.S. Senator John Cornyn of Texas has come under fire for his leadership in hashing out the gun control legislation that passed a critical hurdle in the Senate on Tuesday. The bill is opposed by the National Rifle Association and apparently, Cornyn's efforts were not appreciated by the Texas GOP either. Texas Republicans viciously booed Cornyn at last week's statewide convention in Houston.
Watch:
Fox News commentator Tucker Carlson has been particularly critical of Cornyn, a Republican, for selling out. Carlson took exception to Cornyn's statement that anyone who disagrees with the compromise legislation is a low life and unethical.
Tucker Carlson: John Cornyn has decided to take guns from lawful gun owners
For conservatives, Cornyn worked with Democrats and that is selling out. It's sinful. What is more, any move to restrict gun ownership is breaking the vows of American citizenship outlined in the Second Amendment to the Bill of Rights. So what is in the bill that has conservatives — and Texas Republicans — up in arms?
According to the Texas Tribune, the compromise legislation includes the following:
The legislation would enhance background checks for gun purchasers younger than 21;
The bill will make it easier to remove guns from people threatening to kill themselves or others, as well as people who have been convicted of misdemeanor domestic violence. The bill allows to restrict gun purchases by citizens convicted of domestic violence against their unmarried but intimate partners, closing what is known as the "boyfriend loophole." Current law can only restrict those convicted of aggravated assault of partners to whom they are married or who have lived with the victim, or have had a child with the domestic violence victim;
It clarifies who needs to register as a federal firearms dealer;
Cracks down on illegal gun trafficking, including so-called straw purchases, which occur when the actual buyer of a firearm uses another person to execute the paperwork to buy on their behalf.
$11 billion for mental health services and $2 billion for community-based anti-violence programs.
Money to help young people access mental health services via telemedicine,
Money for more school-based mental health centers and support for suicide hotlines.
The sticking point for many Republicans are the "red flag" aspects of the bill. That is, how do authorities implement the second provision above, to restrict gun ownership of people threatening to kill themselves or harm others?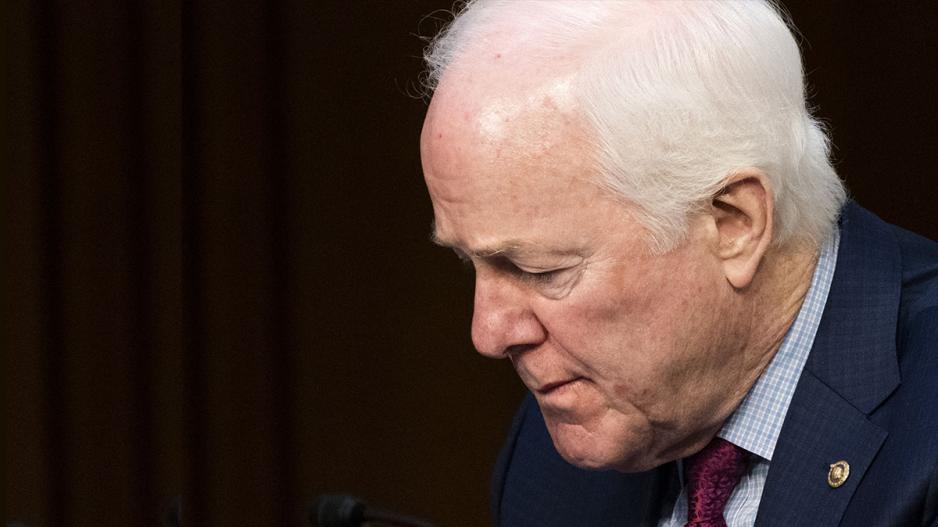 Does this mean if someone were to screen record a Snapchat video of a person joking about killing themselves could have his or her guns taken away. Would that evidence, if presented, convince authorities to pull that person's right to own a gun? And who could present this evidence?
According to U.S. Law Shield, in some states that already have red flag laws in place, a family member can petition a state court to temporarily remove firearms. Likewise, in some states the list of eligible petitioners can include school officials, health care workers, and even coworkers. Everyone is Big Brother.
There are 19 states plus the District of Columbia that have some version of red flag laws in place. This legislation will incentivize with grants and federal dollars other states to implement similar red flag laws. Conservative news website Breitbart headlined the "red flag" legislation as denying gun purchases to those without adequate "social credit," harkening the citizen control systems in place in Chairman Xi Jinping's modern China.
"Massive deep state power grab with 'Red Flag' laws," screams a Breitbart headline.
The National Rifle Association who ranks Cornyn very favorably in its ratings (until now), opposes the Cornyn compromise legislation. The gun lobby warned that the bill, officially called the Bipartisan Safer Communities Act, will hand "federal dollars to fund gun control measures being adopted by state and local politicians.
Senate Majority Leader Chuck Schumer, a Democrat, told the Senate floor that the bill, if it becomes law, will "save lives."
"While it is not everything we want, this legislation is urgently needed, Schumer said.
Cornyn is among 10 Republicans and 10 Democrats who hammered out the bipartisan language of the bill in the wake of the mass shooting in Uvalde. Heading the effort were Democrat Senators Christopher S. Murphy of Connecticut and Kyrsten Sinema of Arizona. On the Republican side of the negotiations were Cornyn and Senator Thom Tillis of North Carolina.
A Tuesday night vote of 64-34 in favor of the legislation was a test vote. Schumer intends to bring the bill up for final passage by the end of this week. After the bill passes the Senate, it will go to the House controlled by the Democrats where it will likely pass. Since the bill is expected to be passed with a filibuster-proof majority in the Senate this week before proceeding to the House, it could be on the president's desk to be signed into law in July.
Senator Cornyn's term ends in 2027 and his re-election campaign is in 2026. This is over four years for Texas Republicans to forget about John Cornyn's sins.
Most Recent Videos