COLLEGE STATION, TX — Jimbo Fisher said Nick Saban was taking shots at 17-year-old kids when he accused Texas A&M University's football program of paying new recruits to become Aggie football players.
Saban said that Fisher, "bought every player on their team."
"We were second in recruiting last year," Saban said on Wednesday in Birmingham. "A&M was first. A&M bought every player on their team. Made a deal for name, image and likeness. We didn't buy one player. But I don't know if we're going to be able to sustain that in the future because more and more people are doing it."
Fisher called Saban's comments "dispicable." "My daddy taught me that when people show me who they are, believe them." Fisher said that Saban has attempted to reach out him via a phone call but Fisher wouldn't accept the call.
"The way we do things, the ethics in which we do things, and these families, it's despicable that a reputable head coach can come out and say this when he doesn't get his way or things don't go his way," Fisher said. "The narcissist in him doesn't allow those things to happen. And it's ridiculous, when he's not on top."
Watch Jimbo Fisher's fiery press conference on TexAgs.
"It's over," Fisher said, concerning the friendship between himself and Saban.
"There was a reason I didn't go back to work for him," Fisher said of previous job opportunities.
"You can call me anything you want to but you don't call me a cheat. I don't cheat and I don't lie," Fisher said.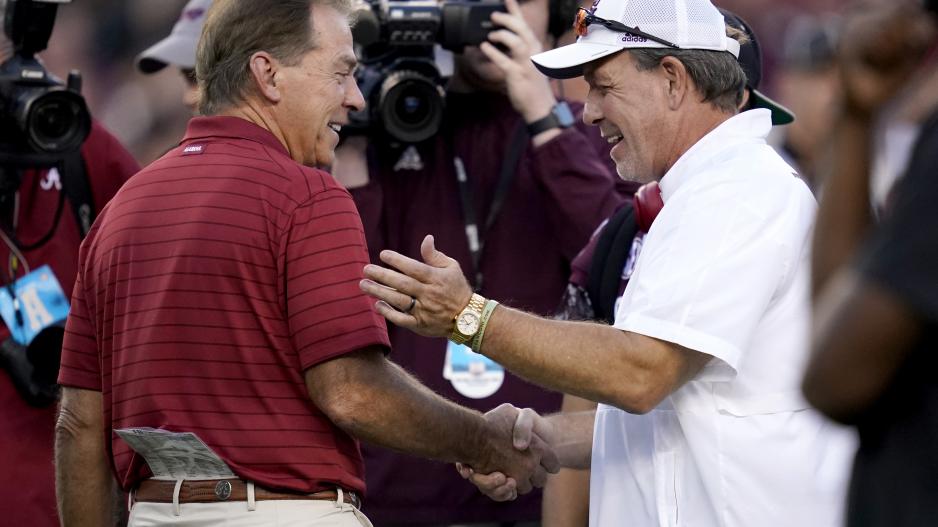 Most Recent Videos