MINNEAPOLIS — At Minneapolis – Saint Paul International Airport (MSP), U.S. Customs and Border Protection (CBP) officers have identified a trend that could have deadly effects and lead to another outbreak of disease.  The culprit is bushmeat.
The term "bushmeat" refers to raw and minimally processed meat that comes from wild animals in certain regions of the world including Africa and may pose communicable disease risk. Bushmeat comes from a variety of wild animals, including bats, nonhuman primates, cane rats (grasscutters) and antelope. Bushmeat is often smoked, dried, or salted, which are not procedures that render the meat noninfectious. Bushmeat could be infected with germs that can cause sickness in people including the Ebola virus.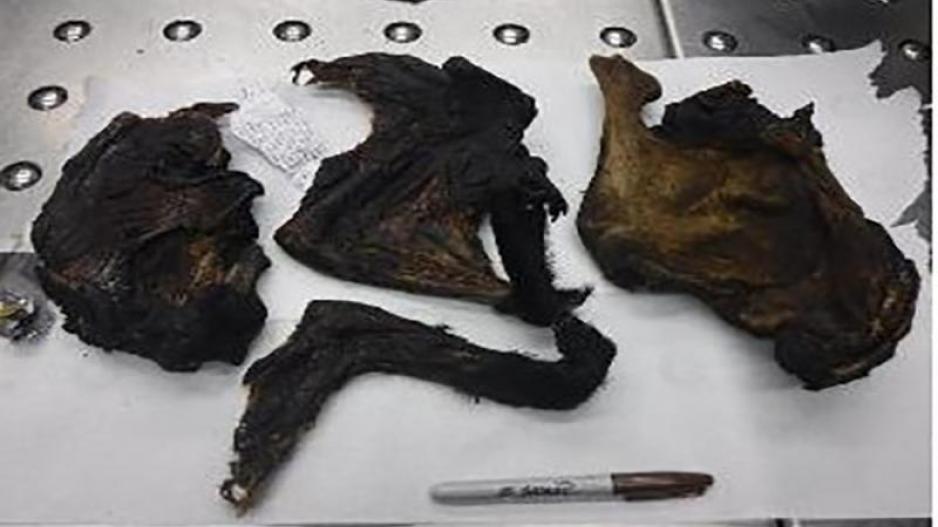 Since late December, CBP Agriculture Specialists at MSP have observed U.S. citizens and lawful permanent residents returning from Liberia and declaring fish only on their written and verbal declarations. Even when passengers are asked directly about bushmeat, they declare "fish."  Inspections reveal more than fish. Most packages are wrapped in multiple layers of newspaper, plastic, foil, and tape. Chief Agriculture Specialist Lauren Lewis said, "the intermingling of fish and bushmeat in the same package is common."
During the last week of 2021, officers seized over 104 pounds of bushmeat. Due to the potential of foreign animal disease introduction, CBP agriculture specialists take the most restrictive action to remove such items from a traveler's baggage as an exact countermeasure in accordance with U.S. Department of Agriculture, Centers for Disease Control and Prevention, and Fish and Wildlife regulations.
"Minnesota's CBP agriculture specialists are focused on their mission to prevent entry of prohibited items from entering into the United States," said LaFonda D. Sutton-Burke, Director, Field Operations-Chicago. "The sheer volume of bushmeat our specialist intercept clearly shows how they play a critical role in preventing diseases from entering the United States."
"Just last week our agriculture specialists stopped a passenger returning from Liberia," said Augustine Moore, Area Port Director-Minnesota. When officers asked if he had any bushmeat, he said he had "parts of a monkey; turned out is was two primate arms and primate rib material."
Ebola is a rare and deadly disease that is spread through direct contact with the blood or body fluids or a person that is sick or died from Ebola. Generally, Ebola is not spread by food. However, in Africa, human infections have been associated with hunting, butchering, and processing of meat from infected animals. To learn more about bushmeat visit https://www.cdc.gov/importation/index.html
Most Recent Videos