SAN ANGELO  – Congressman Jodey Arrington of Lubbock was in San Angelo Thursday and Friday for an event honoring former Congressman Mike Conaway who recently retired. 
San Angelo Live! spoke with the Congressman who represents Lubbock and Abilene Friday Morning.  
Here are Congressman Arrington's thoughts on the Haitian Illegal Immigrant Crisis in Del Rio: 
"It's out of control.  We had another 300% increase year over year in the month of August and that's a string of monthly record increases and those are just the folks we apprehend.  There are hundreds of thousands that are coming through that we don't apprehend.  This is all an affect of the de facto open border policies of this administration.  
We just found out recently that folks were being illegally released into the Abilene community which is in my district and I talked to the folks at ICE (Immigration and Customs Enforcement) and they couldn't tell me how many (there were), where they were going, who's tracking them or when they would be given a notice to appear in court.
But they did admit that those folks that they were releasing, some of the, are Covid positive while out federal government is mandating masks on its private citizens and some of them have criminal records and they (ICE) know there is a tremendous flow of narcotics – record number...record volume of narcotics – coming from across the border.  Fentanyl, heroin, the largest seizures of both have been made this year.   
They (also) know human trafficking issues surrounding border crossings with Cartels in total control of the border not our government not the Mexican government are out of control.
This is a major safety and security crisis for the country and it's not getting any better. 
I filed legislation, Yantis, it's just a resolution and the purpose of it is to affirm the state's sovereign power under the Constitution to protect its people and secure its border and its sovereignty."
Arrington continued, "The President is supposed to faithfully executive the laws of the land and he's derelict in doing that.  Article 4 section 4 of the Constitution says the federal government guarantees each and every state protection against an invasion.  That is completely a failure on the federal government's part.  
The invasion is the gangs and the drugs and the crimes and it's a key contributing factor in that the cartels, which are military capable and very sophisticated and are controlling the flow of all of these things and our federal government is doing nothing about it." 
"The states have every God-given Constitutional right to stop it, to shut the border down, turn people away at the border and at a minimum to detain and deport those who are apprehended." Arrington said.  
We will have more on our exclusive interview with Congressman Arrington later.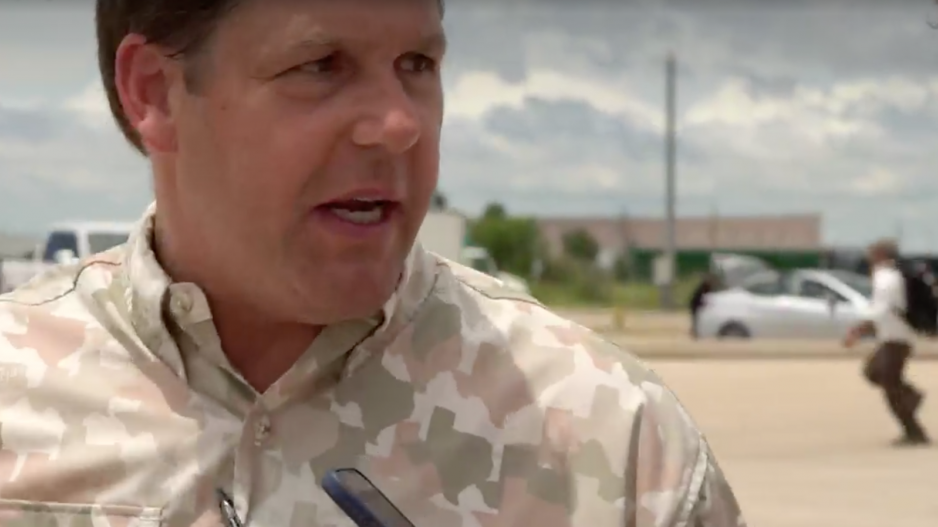 Most Recent Videos