San Angelo Police Officers PAC Endorses Brenda Gunter for Mayor
SAN ANGELO, TX — The San Angelo Police Officers Political Action Committee today announced their endorsement of Brenda Gunter in her bid for Mayor.
Representatives of the executive board of the organization met with each candidate for a series of interviews. Their answers to questions combined with each candidate's history of support for the San Angelo Police Department were weighed. The entire membership then voted on the boards' recommendations.
Representing the group for the formal presentation were Detective Kelli Reeves, Sergeant Kelly LaJoie, and Sergeant Doug Thomas.
"We look for law and order candidates," said Sgt. Thomas, "our goal is to support those candidates we feel will guard the interests of the San Angelo Police Department as a whole. We are proud to endorse Brenda Gunter as our candidate for Mayor."
Beyond the interview results, Det. Reeves noted "Brenda has in the past spoken up for our department in front of city council. And we also appreciate her ongoing support of the Operation Blue Shield initiative."
In addition to the formal endorsement, the group presented Gunter's campaign with a donation of $2000
Other SACOP endorsements for the May 6 City of San Angelo election are:
Lucy Gonzalez, city council Single Member District 4.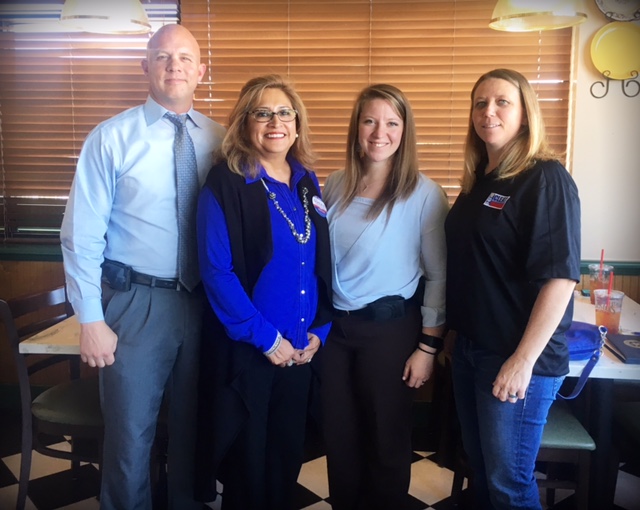 Above: Sergeant Doug Thomas, Lucy Gonzales, Detective Kelli Reeves, Sergeant Kelly Lajoie. (Contributed/SACOP)
Billie DeWitt, city council SMD 6.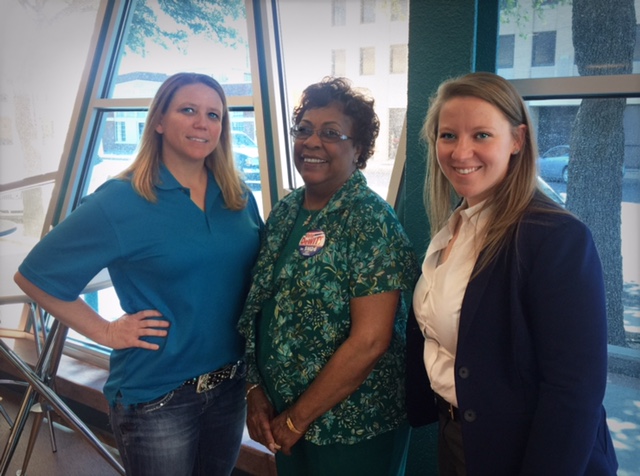 Above: Sergeant Kelly Lajoie, Billie DeWitt, Detective Kelli Reeves. (Contributed/SACOP)
Tommy Hiebert, SMD 1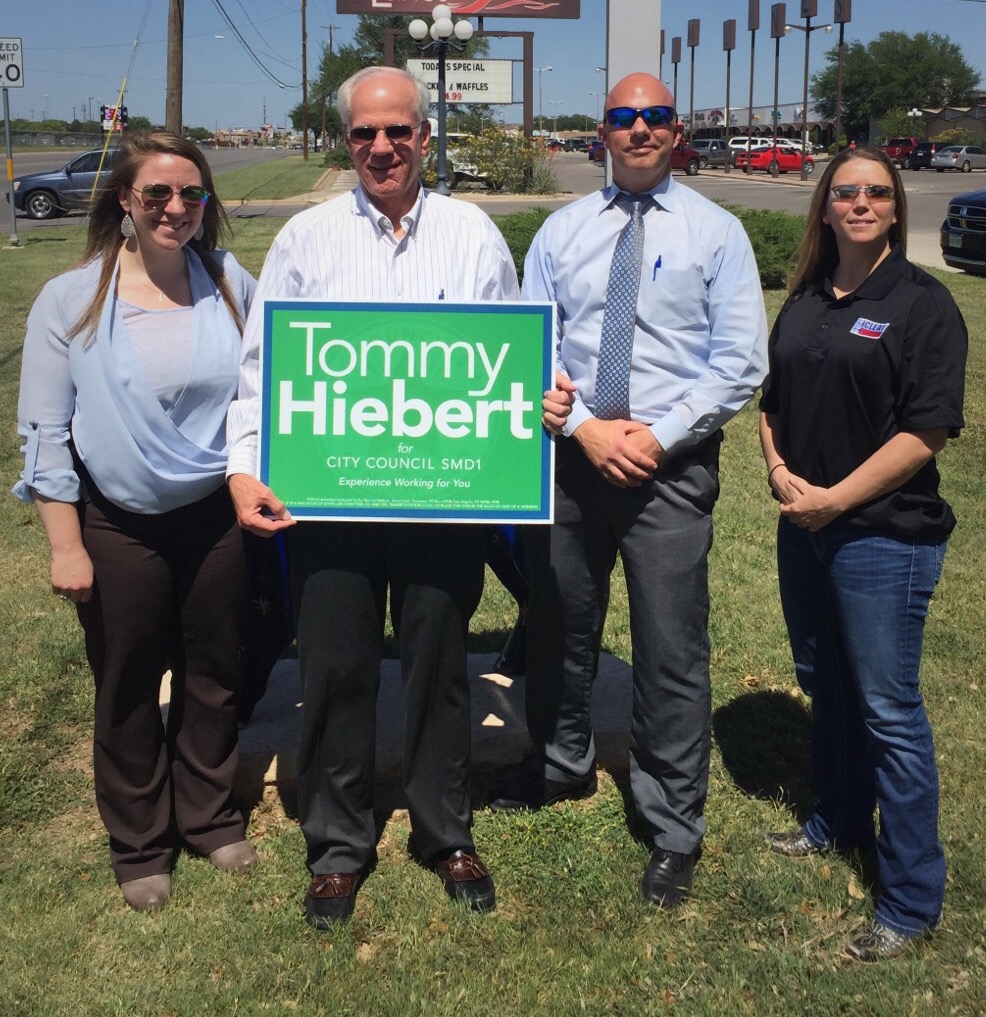 Above: Detective Kelli Reeves, Tommy Hiebert, Sergeant Doug Thomas, Sergeant Kelly Lajoie. (Contributed/SACOP)