See the Cute Piglets That Just Arrived at the Boys' Ranch
SAN ANGELO, TX — Out at the West Texas Boys Ranch, Wade Kirkwood has a new batch of animals. They're piglets the boys at the ranch will begin raising for next year's stock shows. Kirkwood, who is program director at the ranch, said raising the barrows and gilts (that's boys—sort of—and girls for pigs) for show, offers him a chance to use animals as a path to teach the young men about life.
Not all of the boys will show a barrow or gilt. Kirkwood said young men showing leadership skills, as measured on the Boys' Ranch five-step scale from "Tumbleweed" to "Wrangler", will be selected.
The Boys' Ranch participates in the Tom Green County FFA, the San Angelo Stock Show, and if one of these piglets shows promise, they may even venture out to San Antonio's or Fort Worth's stock show. There are no guarantees on that, Kirkwood said. It depends on the young man, the animal, and how well the duo places in the smaller stock shows.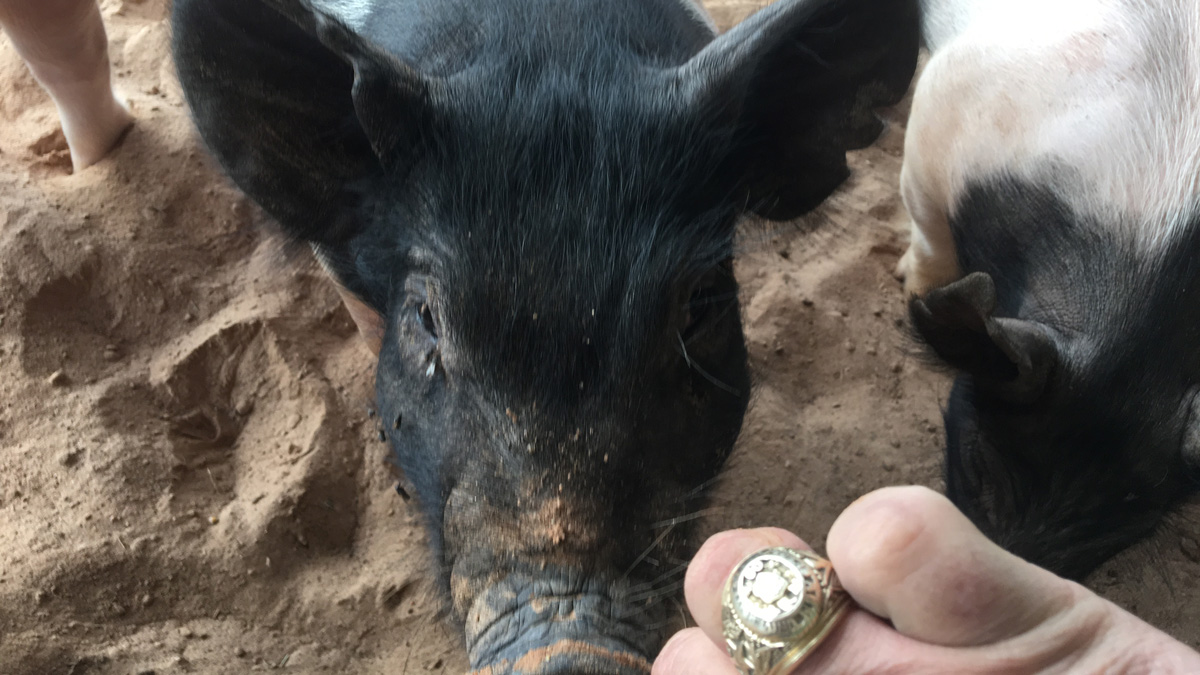 Above: This is the "money shot" featuring Kirkwood's ring finger. (LIVE! Photo/Joe Hyde)
The 39-year-old Kirkwood graduated from Texas A&M. He has served as an FFA instructor in the public schools, an AgLife County Extension Agent, and now he's making a difference one young man at a time at the Boy's Ranch.
"What's attractive about this gig versus being a classroom instructor is when I was an FFA teacher, I got the kid for maybe 50 minutes every weekday. Out here, I get to teach all day and every day," Kirkwood said. "There's something therapeutic for young men to care for an animal from this young to show."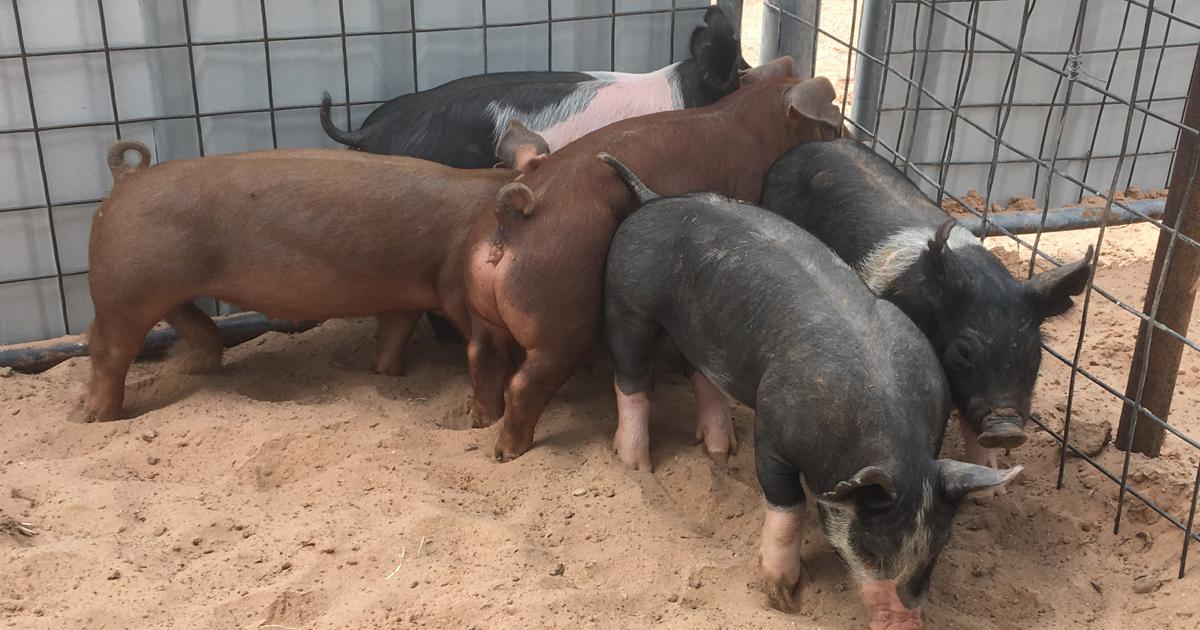 Above: The piglets have arrived at the West Texas Boys Ranch near San Angelo, Texas. (LIVE! Photo/Joe Hyde)