John Charged for Making Prostitution Deal with Girl, 17, Who Was Actually an Undercover Cop
SAN ANGELO, TX — Cesar Ricardo Rodriguez, 34, has been charged with Prostitution - Solicit Person < 18 YOA, a second-degree felony. At the time of Rodriguez's incident, the Texas Department of Public Safety (DPS), Texas DPS CID Special Agents, deputies with the Tom Green County Sheriff's Office and Special Agents with the U.S. Department of Homeland Security were conducting an undercover prostitution sting operation. One of the agents was posing as a 17-year-old female when they posted a prostitution advertisement on the internet. Rodriguez saw the advertisement and responded to the ad.
According to court documents, Rodriguez agreed to meet the undercover agent who was posing as the 17-year-old female for an hour of sex in exchange for $75. Rodriguez planned to meet the under-aged female at her room at a N. Bryant Blvd. hotel. When Rodriguez arrived and knocked on the hotel door, officers arrested him.
Rodriguez was then booked into the Tom Green County Jail for the offense of Prostitution Solicit Person under 18 years old, a Second-Degree Felony.
Other Indictments this Month for Child Sex Crimes Against Children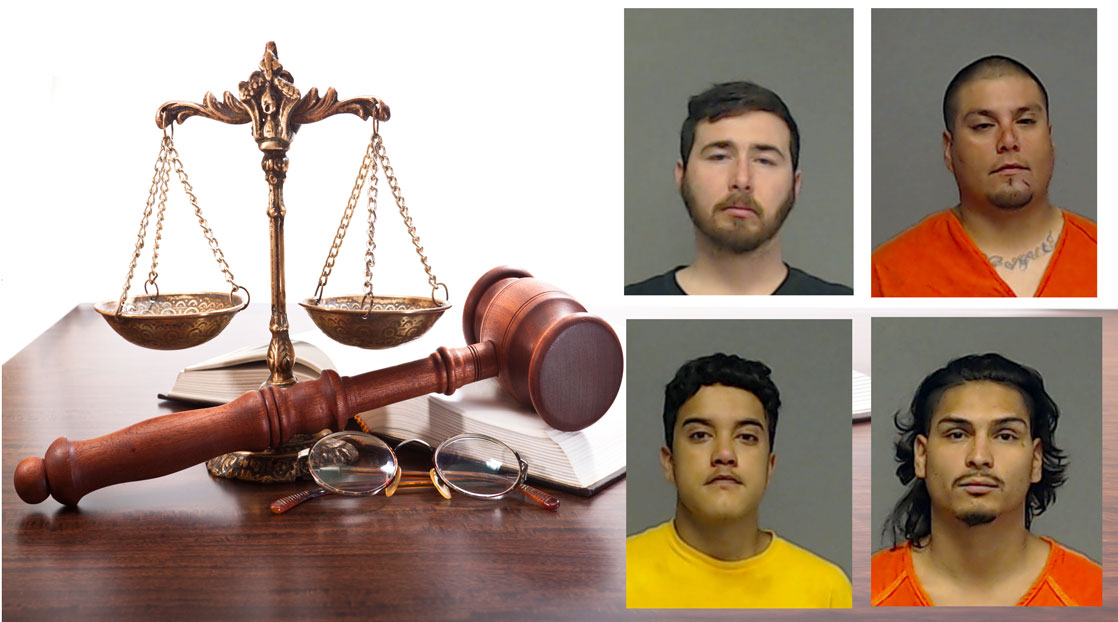 The Grand Jury also indicted 36-year-old Alexander Gonzalez Rodriguez, Jr. on charges of Sex Abuse of Child Continuous: Victim Under 14. Alexander Rodriguez's court documents read that in May 2015, he committed "two or more acts of sexual abuse against a child younger than 14 years of age." Rodriguez's crime is seen as an Aggravated Sexual Assault because he caused the sexual organ of the victim to contact his sexual organs on more than one occasion.  Rodriguez was taken into custody on a $50,000 bail and was ordered to have no contact with the victim.
Rodriguez has previous charges of Possession of Marijuana and Engaging in Criminal Activity. Rodriguez will head to court for a pretrial in the second week of July.
Jerson Ramiro Sanchez, 30, faces charges of Aggravated Sexual Assault of a child. In May 2016, Sanchez was accused of using his hand to sexually assault a girl under the age of 14.
Sanchez was taken into custody on a $25,000 bond. Sanchez faces a pre-trial in August, and a jury trial is sent to begin in September.
Earlier this year, Trevor Dwain Morse knowingly engaged in sexual contact with a child younger than 15. Morse, according to court documents, is the victim's uncle.
The victim and Morse frequently stayed in the same house together. One night, in April 2017, the young female was awoken by her uncle touching her. The female rolled over in an attempt to make him stop. After a while, Morse left the room but returned and told her he was sorry.
The young female ran and told another family member, who then confronted Morse. Morse denied all allegations.
Morse was taken into custody on a $20,000 bail. Morse is scheduled for a pre-trial in early July.  
Finally, the Grand Jury indicted Aaron Sullivan, 18, on charges of Sexual Assault of Child who was under the age of 14.
Court documents show that Sullivan, and the female he is accused of sexually assaulting, had been in a "dating" relationship since December of 2016. In February of this year, the female went to the doctor as she thought she may be pregnant. Sullivan and the female began having intercourse again after the doctors visit, according to the complaint.
A CPS worker later met with Sullivan and the female's brother. Both admitted that the female and Sullivan had sex two times.
Additional indictments can be found by clicking here. 
Get more stories like this by
signing up for our daily newsletter, The LIVE! Daily
.