M.L. Leddy's Fort Worth Retail Store to Close
FORT WORTH, TX – M.L. Leddy's, a family-owned and operated western wear retailer who has been in business since 1922, will be closing its Leddy's Ranch Store at Sundance Square in downtown Fort Worth, the Star-Telegram reported Friday afternoon. Leddy's Ranch Store inventory will be added to M.L. Leddy's Stockyard business.
M.L. Leddy's is a well-respected retailer in the handmade boot and saddle industry. The business's website advertises that its famous "made by hand" boots, saddles, clothing, belts, and buckles are purchased by discriminating customers all over the world.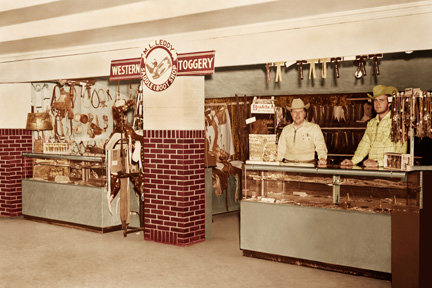 Above: M.L. Leddy's at Houston Livestock Show and Rodeo in 1952 (Photo courtesy of "M.L. Leddy's, San Angelo" )
In 1922, M.L. Leddy bought a boot and saddle shop in Brady, Texas, where he had been working for four years. With the help of his brothers, he was able to expand his business fast. In 1936, the family moved the store from Brady to San Angelo – a store that still continues to welcome customers every day of the week, except on Sundays. Demand for M.L. Leddy's high-quality products continued to grow, and, in 1941, a second location was opened in the historic Fort Worth Stockyards. M.L. Leddy's third retail store in Sundance Square was opened in November 2003.
Above: M.L. Leddy's Sign at Sundance Square in Fort Worth Texas (Photo Courtesy of Star-Telegraph)
The Star-Telegram article released a statement by co-owner Wilson Franklin, M.L. Leddy's grandson, who stated, "Sundance Square was a great place for us to be, since the location at 4th and Houston exposed our brand to a wide variety of clientele from all over the world; however, we now feel it is time to bring our family back together in our Stockyards location."
Co-owner Martha Franklin added, "This is not about downsizing; we simply want to bring all of our talented people together, and offer our customers more of what makes M.L. Leddy's so special."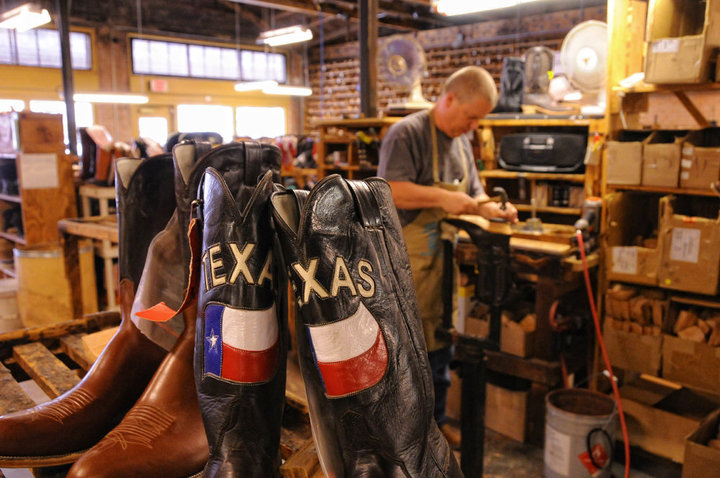 Above: M.L. Leddy's Store (Photo Credit: Mike Marvins)
The consolidation is scheduled for early next year, and all sales are final at the Sundance Square location, with a current sale of 30 percent off.
For those people who shop at the local M.L. Leddy's store, located at 222 S. Oakes Street, there is no need to worry about the store closing its doors anytime soon. The San Angelo store will not be affected by the closing of the Sundance Square location.
As a representative from the local store assured LIVE!, "[The closing of the M.L. Leddy's store at Sundance Square] will not impact the store that we've had here for the past 80 years." 
Get more stories like this by
signing up for our daily newsletter, The LIVE! Daily
.